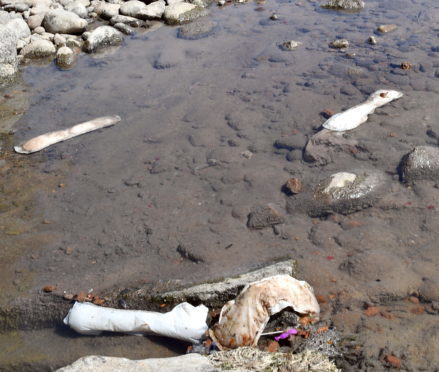 Bathers at an Aberdeenshire beauty spot got a nasty shock after sewage was found to be flowing into the River Dee.
Scores of people have been taking advantage of the warm weather in recent days to head for the banks of the river at Banchory for a dip.
However, at the weekend it soon became apparent that the water was anything but enticing as grey sewage was spotted pouring into the river from an outlet on the north bank of the river near St Ternan Park.
Walkers and bathers reported nasty smells and sanitary towels and assorted detritus floating on the water.
SEPA was informed and Scottish Water has promised a full clean-up.
In the wake of the sewage leak, Rachael Mcintosh said: "So many people were in the river, I feel sorry for them," while fellow visitor Lauren Carnegie said: "I'm definitely going to be avoiding going there for a while."
Others expressed relief at having bathed upriver from the sewage leak.
Banchory and Mid-Deeside councillor Eileen Durno was shocked to hear about the state of the river.
"I'm really, really disappointed to hear that," she said.
"That's where everybody goes to bathe. I used to go there a lot myself as a kid.
"I've never heard of anything leaking into the river before and it's really not something we want to see here.
"I'd like to find out why this has happened. We need to get to the bottom of it."
A spokesman for the Scottish Environment Protection Agency (SEPA) said: "SEPA is in contact with Scottish Water in response to a complaint about sewage discharging into the River Dee at Banchory.
"Scottish Water has advised SEPA that this was caused by a blockage in the Combined Sewer Overflow close to Banchory.
"The discharge has now almost stopped and initial indications are that there has not been a significant impact on the environment."
A Scottish Water spokesman said: "A full clean-up of the area will be carried out and an investigation is underway in an effort to identify the cause and take any appropriate action to minimise the risk of recurrence.
"The items that were discovered are all things which should not be disposed of down toilets and drains.
"We would urge customers to help our local team keep the cycle moving by disposing of these items safely in the bin."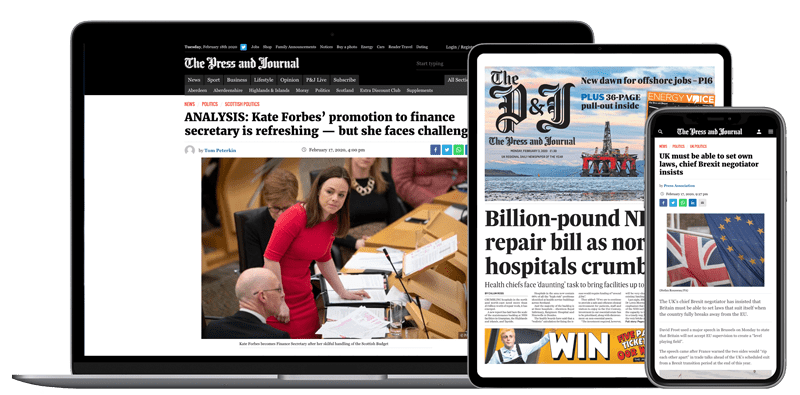 Help support quality local journalism … become a digital subscriber to The Press and Journal
For as little as £5.99 a month you can access all of our content, including Premium articles.
Subscribe