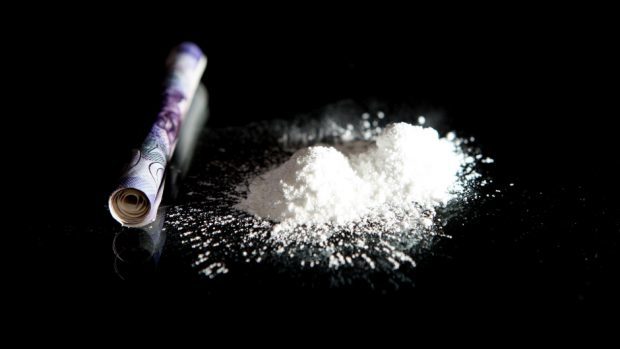 Two men have been jailed for a total of more than six years after they were caught with almost £40,000 worth of heroin and cocaine.
Daniel Lewis led police on a chase through Aberdeenshire, hitting speeds of 90mph, before crashing through a hedge.
Lewis, 22, had agreed to drive to Aberdeen to deliver drugs.
When he and co-accused James Griffiths, 21, were finally stopped, they were caught with heroin worth more than £36,000 and cocaine valued at £3,300.
The High Court in Edinburgh heard they had agreed to deliver the drugs to pay off a drugs debt.
Lewis – who was shot as a teenager – was spotted driving a stolen Audi S3 in Peterhead, but failed to stop when police tried to pull him over.
They chased him along the Auchries to Gask road, near Turriff, eventually putting down a strike strip to stop him – resulting in his tyres deflating and him crashing through the hedge.
The car, which had been stolen in Merseyside days earlier, was fitted with false registration plates.
Both me previously admitted being concerned in the supply of heroin and cocaine at Tailor Place, Aberdeen between October 10-18 last year.
Lewis, of Liverpool, also admitted reset of the Audi and dangerous driving on October 18.
Griffiths pleaded guilty to the reset of a second Audi S3 on September 22 at Annandale Services, Lockerbie, in Dumfriesshire, which had been stolen in Manchester the previous month.
Lord Ericht jailed Lewis for three years for the drugs crimes and a further 10 months for the motoring offences. He was also banned from driving for five years.
The judge jailed Griffiths for 32 months for the heroin and cocaine charges, and a further two months for the reset of the car.
Defence counsel Derick Nelson, for Lewis, said he was shot when he was 17 and spent time in hospital recovering but was left with post traumatic stress disorder.
Mr Nelson said he also suffered depression and tried to cope by self-medicating with cannabis but ended up owing money for drugs.
Gareth Jones, defence counsel for Griffiths, said his client accepted he had a long-standing addiction to cannabis and was threatened to take part in the crime.
But he added that Griffiths was now father to a baby daughter and was motivated to change and be a role model for her.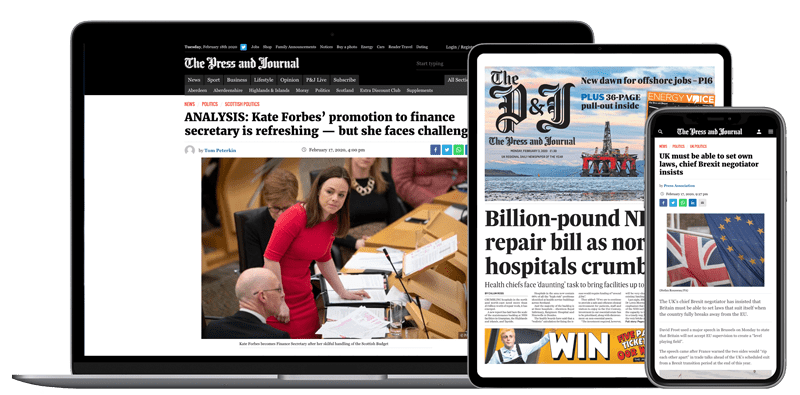 Help support quality local journalism … become a digital subscriber to The Press and Journal
For as little as £5.99 a month you can access all of our content, including Premium articles.
Subscribe