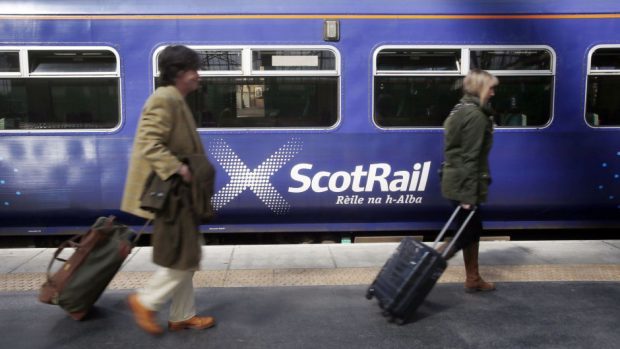 Council chiefs claim the north-east is working with "one hand tied behind its back" due to rail services lagging behind the rest of the country.
Aberdeenshire Council's leaders have derided the "slow progress" of £200million rail improvements south of Aberdeen.
The planned overhaul, which would reduce journey times to and from the central belt, was a key part of the City Region Deal which was signed in 2016 and is estimated to be worth £826m over 10 years.
The authority's leader Jim Gifford and deputy Peter Argyle's comments come just weeks after oil tycoon Sir Ian Wood, who is chairman of Opportunity North East (One), claimed the works were taking "a hell of a long time".
Mr Argyle, who is chairman of transport body Nestrans, said there had been some positive discussions in recent months.
But he also stressed the economic growth of the region would continue to be stunted as long as the rail network suffered.
"As Nestrans we invited the transport minister to come and talk with us and he attended a board meeting, which was very welcome," Mr Argyle said.
"Jim and others from One came in and sat on the meeting and collectively we gave a very strong message to Humza Yousaf that we need speed, we need pace and we need to see this moving forward.
"And to be fair to him he took that message and responded with commitments to drive things forward more quickly and we absolutely need that.
"If we don't have good connectivity with the rest of Scotland and the rest of the UK we're working with one hand tied behind our back and that's something we need to keep pushing for."
Mr Gifford said the scheme had been a "challenge from the start" and claimed there had been much time-wasting already just two years into the lifespan of the region deal.
He added: "The thing that really started the discussions through the city region deal committee was that it took them 18 months to put it on their to-do list, they hadn't even started talking about what to do yet, the timescales are all out of kilter.
"There's a huge discussion to be had through Nestrans, I know Sir Ian Wood has been taking it forward through One – we need a far tighter, much more rapid timescale for delivering that improvement.
"Just last Friday I was on the comfortable inter-city Virgin train coming from Edinburgh chugging along behind a goods train doing 50mph and we were half an hour late.
"It's that infrastructure improvement we need to see, because it's not only frustrating and time wasting, it just doesn't make the economic viability of the north-east as exciting as it could be and that's what the city region deal was all about, improving everything to do with the economics of the north-east."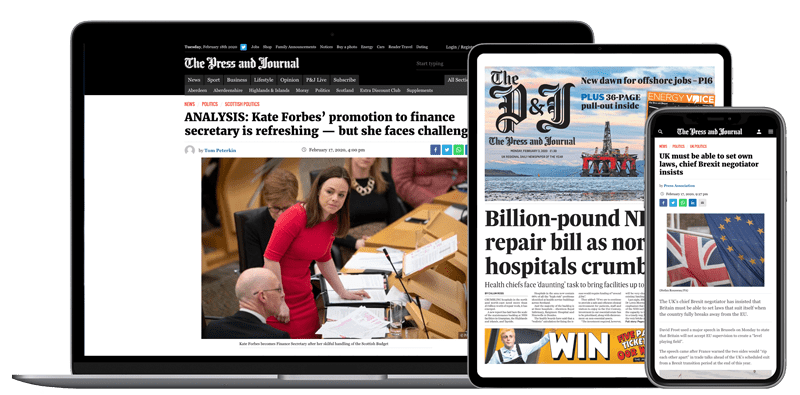 Help support quality local journalism … become a digital subscriber to The Press and Journal
For as little as £5.99 a month you can access all of our content, including Premium articles.
Subscribe