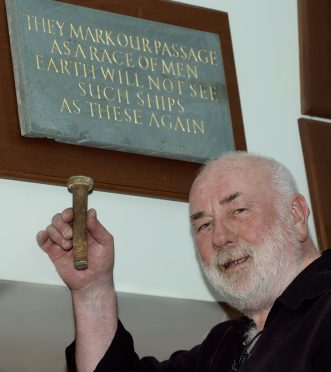 Mearns Heritage Service founder Dave Ramsay has been awarded the British Empire Medal for services to heritage, special needs education and charity in Kincardineshire.
Last night Mr Ramsay said: "It was a real surprise – it's brilliant.
"We will be celebrating next year by going on a cruise to the Baltic and having a small family celebration this weekend."
Praised for his work with north-east schools and his three documentaries about Robert Burns's father, Mr Ramsay has also successfully had three heritage plaques installed in the Mearns area for Joan Eardley, Hercules Linton and Adam Christie.
"That was an achievement on its own," said Mr Ramsay. "I don't think anyone else has managed to get three installed."
Mr Ramsay helped open the Maggie Law Museum in Gourdon and has also led school projects on the centenary of the Bella – the fishing boat whose crew was taken prisoners of war whilst out fishing off the Catterline coast and the Cutty Sark.
Mr Ramsay said he did not expect to get any recognition for his efforts in the community but wanted to thank the "unknown person" who had nominated him.