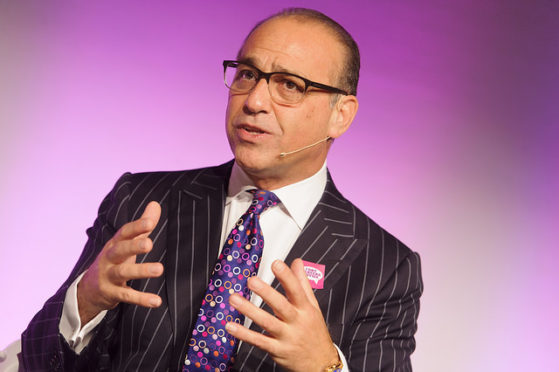 An Ellon firm has received a boost from retail entrepreneur and Dragon's Den star Theo Paphitis.
Cheryl Jones and Mitch Watt, owners of Dinky Doctors, which provides first aid training to children aged three-12, tweeted Mr Paphitis about their business during his weekly Small Business Sunday (SBS).
And to their surprise, Dinky Doctors was one of six weekly winners to gain a retweet by Theo to his 500,000 Twitter followers. They are also now profiled on his SBS website.
The weekly initiative, set up in 2010, now has over 2,200 winners and supports small businesses across the UK.
Dinky Doctors runs 45-minute sessions for pre-school children, as well as sessions designed for five to eights and eights-12,with the aim of teaching them an essential life skill.
Ms Jones and Mr Watt said: "We have a local training company called ABRRAS and launched our sister company only two months ago to teach children the life-saving skill of first aid.
"It is great to have support from Theo because it's been tough trying to raise our profile and he has recognised our hard work and helped spread the word about what we do to his followers."
Mr Paphitis said: "My vision is that everyone who has ever won an #SBS re-tweet from me becomes part of a friendly club; like-minded individuals who can share successes and learnings.
"The website will also give a valuable profile to the winners chosen and I wish Dinky Doctors every success."
Small Business Sunday runs weekly between 5pm and 7.30pm. To enter tweet Theo and include the hashtag #SBS.
Six businesses are retweeted every Monday and are invited to enter their profile on the new website, attend the annual #SBS networking event and take advantage of the networking opportunities.