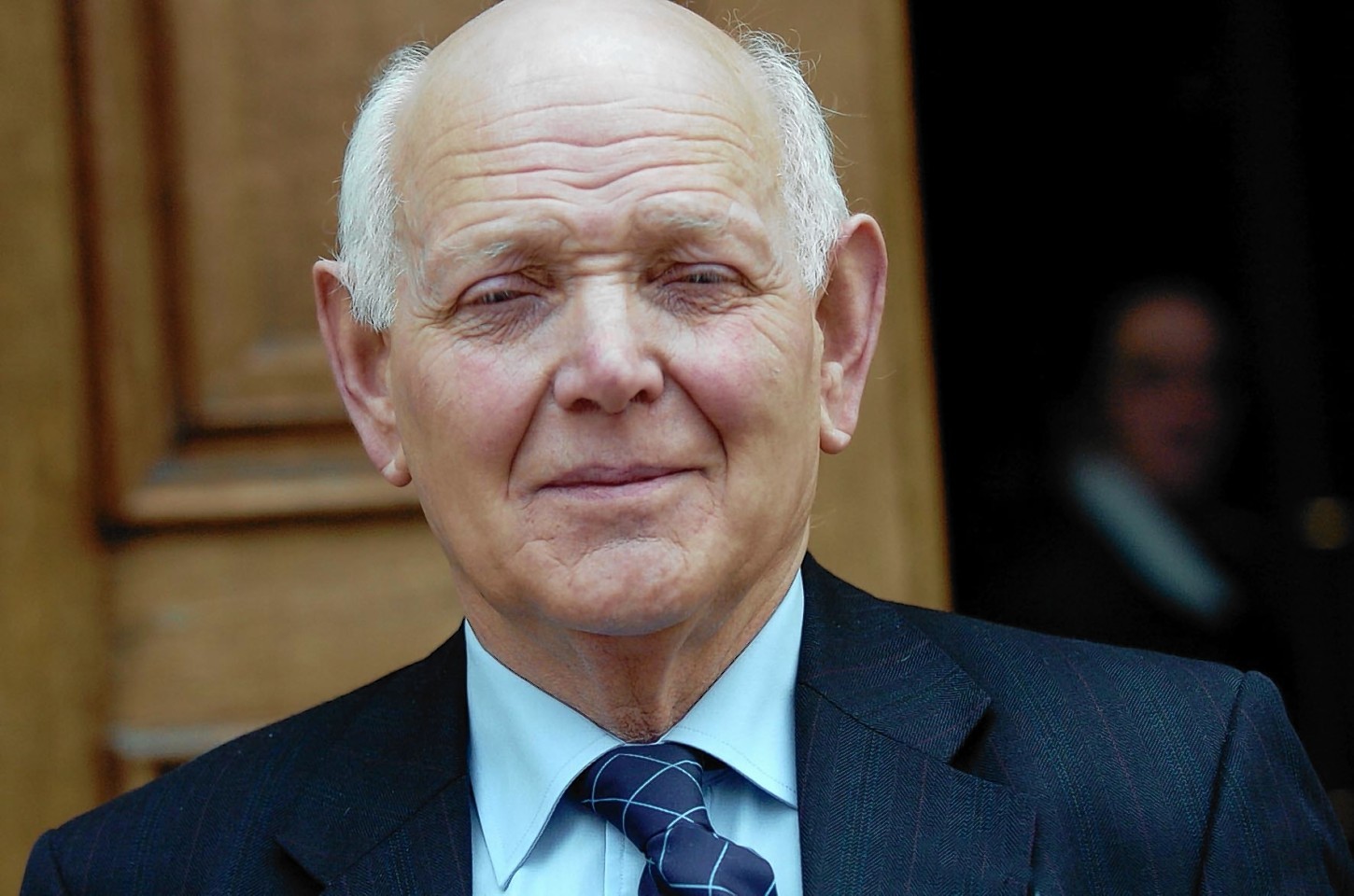 The family of a farmer who died in mysterious circumstances are still desperately clinging to the hope they will find answers almost a decade after his death.
Sandy Ingram was found badly injured on the grounds of his Newmachar home on June 19, 2010.
Mr Ingram spotted two intruders outside his home and went out to his garden to confront them. His wife, Ann, found him lying motionless with serious head injuries.
He spent 12 months in hospital but never fully recovered and died almost exactly a year after he was discovered, leaving his family in the dark as to what had happened to him.
Last year police launched a fresh appeal for information seven years to the day he was found, however, thus far their investigation has drawn a blank.
Son Andrew admitted that the family had hoped the new appeal would lead to someone coming forward with information.
"It's very disappointing," he said.
"You keep thinking that somebody knows something and someone will come forward and there never seems to be anything.
"It's been very hard on my mother, she's just looking for some closure but has got nothing."
Mrs Ingram found her husband unconscious after he went out to challenge the men outside his home, Elrick House, on the B979 Kinmundy-Blackburn road near Newmachar, on June 19, 2010.
Still looking for answers: Family of farmer attacked in his garden launches fresh appeal
Mr Ingram spent several weeks in the high-dependency unit at Aberdeen Royal Infirmary, where he underwent brain surgery.
It was hoped he would make a recovery when he was moved to the city's Woodend Hospital and could tell police what happened. But he never recovered and died almost a year, later on June 2, 2011.
At the time, officers appealed for anyone with information about two people seen in the grounds of Mr Ingram's home that night to come forward.
One was described as wearing a light baseball cap, possibly green, with a darker peak.
The other was described as wearing dark clothing with dark shoulder-length hair.
Detective Inspector Stewart Drummond said: "The circumstances which ultimately led to the death of Mr Ingram remain unexplained.
"As with all long-running inquiries, we will react to any new information we receive and would encourage anyone who thinks they might be able to assist to contact police on 101.
"Alternatively you can contact Crimestoppers anonymously on 0800 555111. It is never too late to get in touch with information."
A timeline of the events
June 19, 2010 – Sandy Ingram found badly hurt by wife Ann after going out to confront intruders.
June 20, 2010 – Police launch a major investigation and appeal for information
June 21, 2010 – Mr Ingram undergoes brain surgery at the city's infirmary to relieve pressure from internal bleeding.
July 22-29, 2010 – The farmer is moved to Woodend Hospital with doctors hoping he can begin rehab.
June 25, 2010 – Police reveal bathroom and kitchen taps had gone missing from buildings on Sandy's land in the days leading up to the attack.
June 28, 2010 – Officers want to trace a red Vauxhall car, believed to have been driven along the disused railway line, which runs past Newmachar.
January 19, 2011 – Mr Ingam's family are told that he will never be able to return home. He regained consciousness but was unable to tell police or family what had happened to him.
June 2, 2011 – Mr Ingram dies in Woodend Hospital. A post-mortem examination is later carried out.
July 14, 2011 – More than 200 mourners packed Newmachar Parish Church for a funeral service in his memory.
June 19, 2017 – Family and police make a fresh appeal for information on the seventh anniversary of Mr Ingram's being found