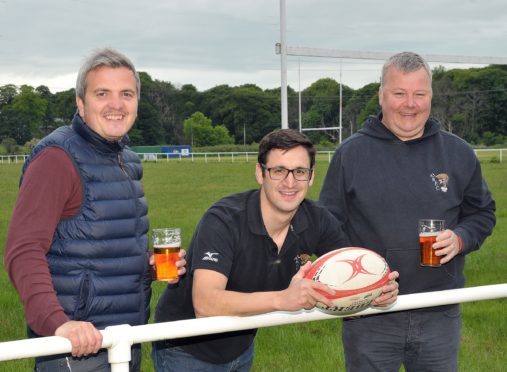 North-east rugby fans are being asked if they have the bottle to help set up the sport's only youth programme in the north of Aberdeen.
Aberdeenshire RFC will host its second annual RugBeer festival next month, with the proceeds being invested into its set-up for youngsters.
The Woodside-based side has been unable to run any youth teams for several years and is now looking to the craft beer festival as a way to build it back up again.
Festival organiser and club treasurer Michael MacLugash said: "Aberdeenshire RFC has had significant challenges in recent years including a noticeable drop in playing numbers and losses in sponsorship following the most recent oil crash.
"It was recognised that the lack of a youth system at Shire – something that used to thrive at the club – was having a significant impact on the playing side.
"With the lack of cash available it was seeming impossible to come up with ways to support a rebirth of this."
The inaugural RugBeer was held last year, and its organising team is building on that foundation by turning it into a family-friendly affair with activities for children and live music.
Iain Dougary, from event sponsor ESWL, said: "With the enhancements that this year's event will have, our hope as main sponsor is that the money generated can be utilised to further develop Aberdeenshire Rugby FC and their youth set-up – encouraging more children to get active, be part of a team, and most of all have fun in the process."
RugBeer Fest 2018 will be held at Woodside Sports Complex, Station Road, from 2pm-10pm on July 14.
Tickets cost £15 for adults and are free for children, and can be purchased at universe.com/rugbeer2018