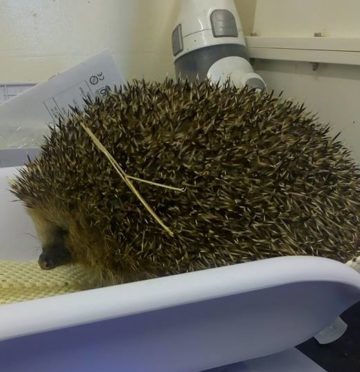 A hedgehog believed to be the country's fattest ever has been put on a fitness regime at an Aberdeenshire animal clinic.
The creature, who has been named Arbuckle in reference to rotund silent film actor Fatty Arbuckle, is four times the weight of the average hedgehog and could be one of the largest in the history of the world.
Despite tipping the scales at more than 5lb now, Arbuckle was taken in last winter by a well-meaning animal lover who feared the mammal was too light to survive the cold outdoors.
However, when spring came the hedgehog had become accustomed to the hearty fare he existed on at the property – and refused to leave.
The resident who had looked after Arbuckle contacted the New Arc animal centre near Ellon yesterday, where volunteers are now doing their best to make the animal more sonic and less catatonic.
At the moment, the spiky critter is barely able to walk and cannot curl into a defensive ball so would have no way of surviving in the wild.
New Arc co-founder Keith Marley said his team was more used to helping undernourished hedgehogs pile on weight than the other way around.
But he revealed that they have already devised ways of ensuring Arbuckle works out.
Mr Marley said: "We will feed him low calorie cat biscuits, and there will be plenty of them so that he's still taking a similar volume of food.
"They will be scattered around his tent, meaning he has to exercise by going to find them rather than just waddling up to a bowl and eating.
"We usually try to put weight on hedgehogs, as they have to be about 650 grams to survive hibernation.
"We don't think Arbuckle hibernated though, he seems to have just kept eating anything put in front of him all through winter."
Mr Marley advised that it was "too early to tell" if the prickly porker had been caused any lasting damage.
He said: "There are possible bone and liver fat problems, which there could be no way to recover from."
Any well-meaning individuals who take in hedgehogs this winter have been encouraged to contact New Arc for advice first.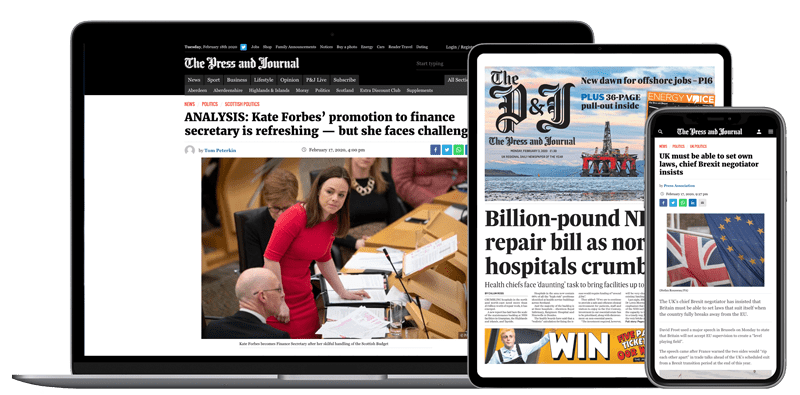 Help support quality local journalism … become a digital subscriber to The Press and Journal
For as little as £5.99 a month you can access all of our content, including Premium articles.
Subscribe