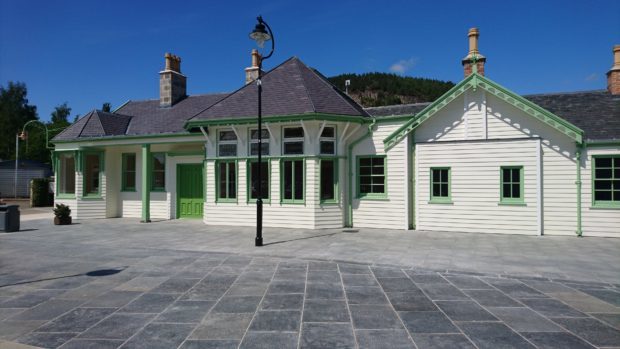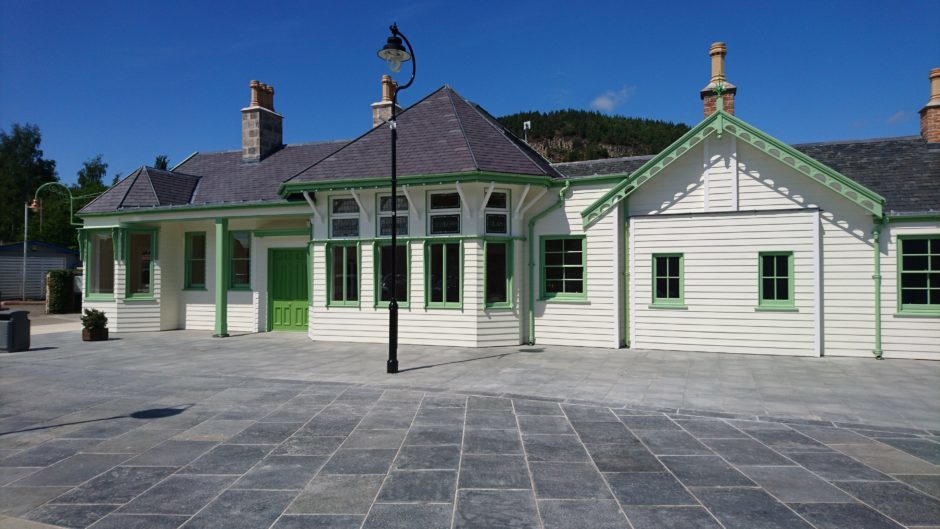 An advance preview of the redeveloped Ballater Old Royal Station has been released, with its grand reopening now only weeks away.
The £3 million restoration of the B-listed building, previously used by the royals on their way to Balmoral Castle, into a community facility and square is on schedule to be completed by next month.
It was gutted by a blaze in May 2015, with more than 50 firefighters needed to extinguish the flames at its height.
Following months of work by contractors Morgan Sindall, the keys were handed over to Aberdeenshire Council at the end of last week.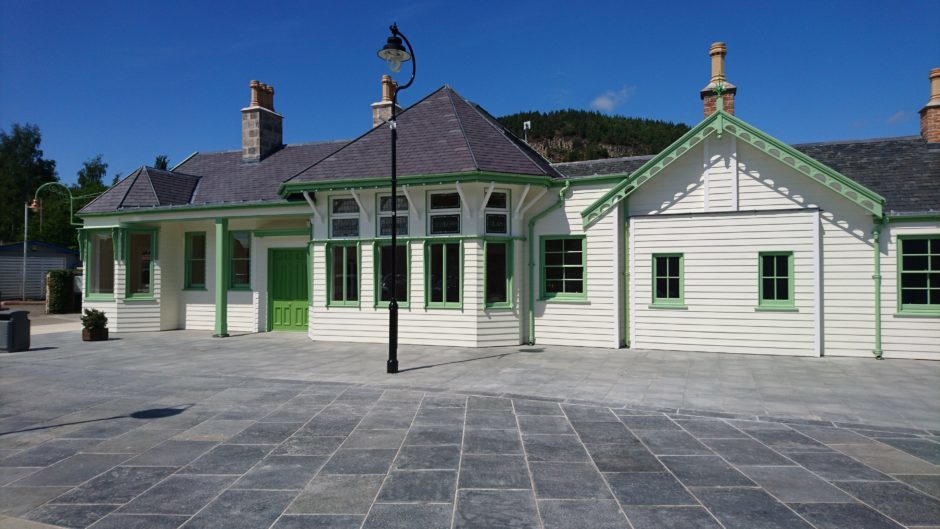 Efforts have been made to ensure the historical significance of the station has not been lost, with a raft of old plans and photographs used as guides during the project.
The building's exterior has been rebuilt to look identical to how it was before the fire and, following a public consultation, its red highlights have been changed to green.
The shade, known as Eau de Nil, was previously a common colour around Britain's railways.
All of the wiring within the building has been modernised, while a back-up heating system has been installed to help it contend with the Cairngorm National Park winters.
In the coming weeks, the space will be fitted out to include a VisitScotland information centre, a Prince's Foundation restaurant and tearoom and an Aberdeenshire Council library.
Meanwhile, specialists will work to restore the interior of the royal waiting room to ensure it is of the same quality as before the fire, reusing and repairing as much of the original fabrics as possible.
In addition, there will be a new area extending along the old platform and over the tracks where the royal carriage sits.
Aberdeenshire Council's project manager, Craig Matheson, said: "The project is at a really exciting stage – being able to see the building presented in the town is a landmark moment.
"I'm very excited – it's been a privilege and an honour to run a project of this significance, not just in terms of the building itself, but also in terms of the connection the building has with the community, and we have tried to take them with us on this project."