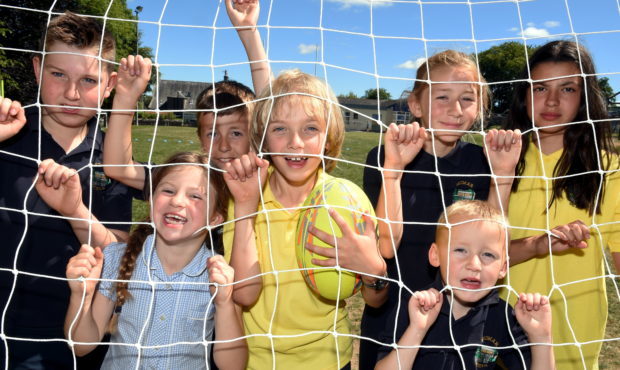 He is the young boy with a big heart.
And yesterday the pupils at Midmar school in Sauchen saluted the efforts of seven-year-old Lachlan Criggie, whose fundraising initiative has paid for new combined rugby and football goalposts to be installed and some training equipment to be purchased for his primary school.
Lachlan first came up with his challenging idea towards the end of last year, and spoke it through with his parents, Sandra and Kenny, and his four-year-old brother Struan, who have supported him wholeheartedly.
The harsh winter in the north east this year meant he couldn't start his adventures until later than expected, but he has recently carried out a series of gruelling tasks.
This involved hiking to the top of Royal Lochnagar with his dad; climbing to the top of Bennachie with Struan, and mountain biking 42.3 miles from Ballater to Aberdeen with his mum.
All in all, his efforts have raised a magnificent £4,200.
Lachlan currently trains and competes as a 'Micro' at Deeside rugby club in Banchory on Saturdays and revealed he had been inspired by listening to one of his heroes.
He said: "I remember being at Murrayfield one day and I listened to Doddie Weir, who said: 'Give it your all and have no regrets' and that is what I tried to do.
"Every time I play at the school now, I feel proud that I worked hard to get it, not just for myself, but for everyone else at the school.
"Everyone can play and train to do sports using this kit, its not just for me."
Mr and Mrs Criggie have been delighted at the fashion in which their son has pushed himself towards his target.
They said: "We are incredibly proud of what he has done, because he was only six-and-three-quarters when he first came up with this idea and to see the grit and determination and more importantly, the happy and enthusiastic demeanour in how he attacked his challenge was very humbling."
His commitment has been praised by his head teacher Elizabeth Shepherd.
She said yesterday: "The children at Midmar School are absolutely delighted with the new rugby and football goals and are looking forward to learning rugby skills after the holidays.
"Lachlan's passion and selfless challenges have provided Midmar School with a very valuable resource; introducing a new sport with resources to support it.
"Lachlan enthusiastically completed all three of his challenges and we are extremely proud of him."
The youngster has now set himself a fresh task of raising more money to buy other training equipment and has set up a JustGiving page for donations.
https://www.gofundme.com/lachlan-50-miles-challenge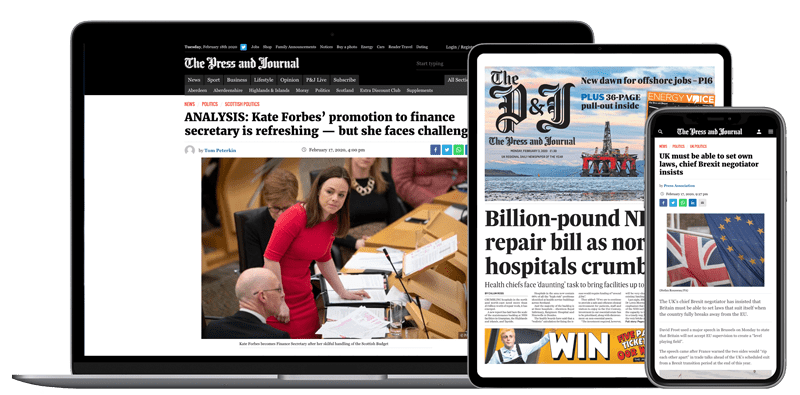 Help support quality local journalism … become a digital subscriber to The Press and Journal
For as little as £5.99 a month you can access all of our content, including Premium articles.
Subscribe