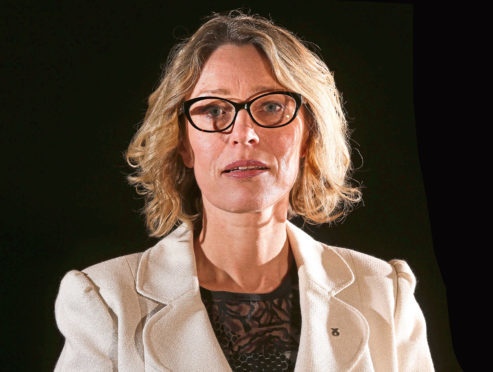 Gillian Martin has vowed to never stop apologising for the offensive blog posts which cost her a ministerial career – and pledged to prove they do not represent her views.
Breaking her silence one week after being axed from a top job amid a storm of controversy, the Aberdeenshire East MSP opened her heart about the "shame" she felt when the "long forgotten posts" resurfaced.
Ms Martin, who was announced as the SNP's new higher education minister last week before being dramatically dropped 24-hours later, admitted that she should not have used the "inappropriate" language in the 2007 posts and that she would not do so now.
But she also said that passages from the blog had been taken "out of context" and as a result she had been associated with "beliefs I do not hold".
Writing exclusively for the Press and Journal today, Ms Martin said: "That these quotes will always be out there and continually worthy of apology, I understand.
"I will apologise every time they come up, and I'll be genuine in that, because I can't bear discrimination – whether it takes the form of racism, transphobia, sexism or intolerance.
"It is regrettable that my writing skills could not always convey my aversion to such discrimination, but I hope that my actions have and always will."
Ms Martin's rapid rise and fall last week prompted critics to accuse First Minister Nicola Sturgeon of presiding over the "most notorious reshuffle in the parliament's history".
Several of the controversial comments from the blog were highlighted in the media two years ago during Ms Martin's campaign for election in Aberdeenshire East.
The first minister had been aware of some of the posts before she announced the MSP would be promoted as part of a new team of "fresh talent" on Wednesday last week.
However, it is understood the SNP leader had not known until the following morning about remarks referring to "American Jews" and "American Blacks", which related to a period Ms Martin had spent working in a bar in the US.
The MSP had written in the blog that she had been told that "American Jews" were known to "tip OK but only if you've absolutely busted your hump and everything was faultless in the extreme".
Ms Martin also said "American Blacks" were "to be avoided" by waiters because they do not tip, and that "the waiters (also black, remember) would do anything to avoid serving a table of blacks or be openly disappointed if allocated one".
The comments, which were read out in the Holyrood chamber by Scottish Conservative deputy leader Jackson Carlaw, are understood to have led to Ms Sturgeon withdrawing her nomination.
Today, Ms Martin has described that the post related to her time working in a New Orleans bar when she was 21.
She said she was relaying the "stark racial terms" used by her colleagues to describe the tipping habits of different customers, because they "shocked me at the time too".
Other remarks made by Ms Martin in the 2007 posts made reference to "hairy-knuckled, lipstickwearing transitional laydees".
Ms Martin revealed the she had written to the Stonewall group to apologise two years ago, and added: "I would not use that language now, and should not have then."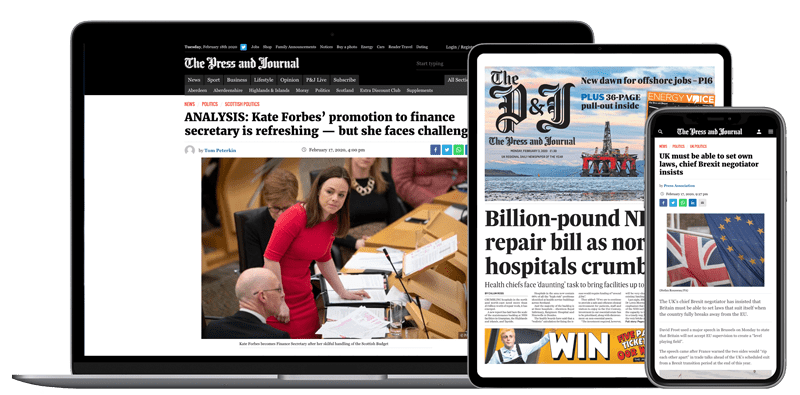 Help support quality local journalism … become a digital subscriber to The Press and Journal
For as little as £5.99 a month you can access all of our content, including Premium articles.
Subscribe