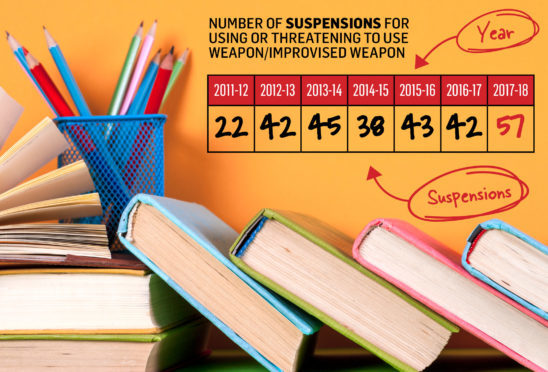 The number of pupils in Aberdeenshire schools who have been suspended for wielding weapons has almost trebled over the last six years.
Alarming new figures have revealed that youngsters who have used, or threatened to use, weapons has leapt from 22 in 2011-12 to 57 in 2017-18.
Education chiefs have praised schools for coming down hard on the culprits but there have also been renewed pleas for parents to take more responsibility for their children.
It comes two years after the tragic death of Bailey Gwynne, the 16-year-old who was stabbed to death by classmate Daniel Stroud at a city school following a row over a biscuit.
Despite the shockwaves this sent around the north-east and further afield, there has continued to be violent incidents in schools involving weapons.
In December, it emerged that nearly 1,400 pupils – some as young as five – had been excluded from schools across Aberdeenshire for assaulting other children and staff in just five years.
Last night a north-east MSP called on parents to "drive the message" home about the dangers of carrying weapons.
Liam Kerr, who is also the Tories' shadow justice secretary, said: "Carrying a weapon anywhere near a school is an inexcusable crime.
"Children should feel safe in the classroom or playground. And staff have a difficult enough job without worrying over threats from idiots.
"No one wants another tragedy of the kind that befell Bailey Gwynne.
"So the council is coming down hard on the culprits – good. Their parents must take responsibility and drive that message home."
Child finds knife during break-time at Aberdeen primary school
Vincent Doherty, the authority's head of education, said: "Schools in Aberdeenshire are safe places where pupils learn and teachers help them achieve their best.
"We take threats and instances of pupils carrying weapons on school premises very seriously, which is why in most cases they will be excluded temporarily from school.
"Improved reporting, a broader definition of what a weapon is and stricter use of policies and guidance are just some of the reasons why this increase has occurred.
"We would like to thank pupils, teachers and staff for their vigilance in reporting these incidents and the police for the assistance they provide."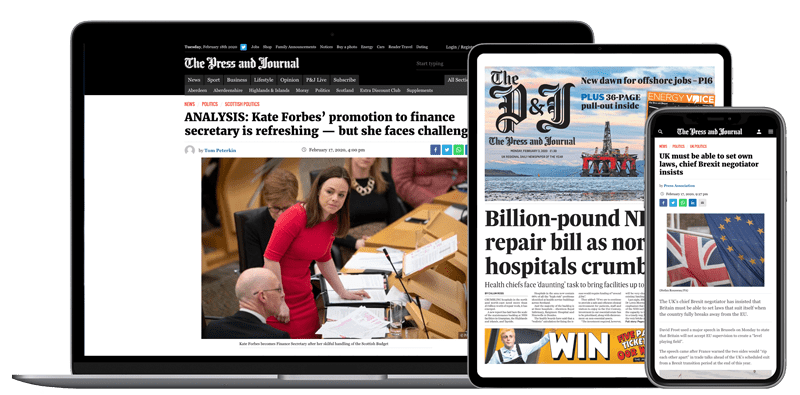 Help support quality local journalism … become a digital subscriber to The Press and Journal
For as little as £5.99 a month you can access all of our content, including Premium articles.
Subscribe