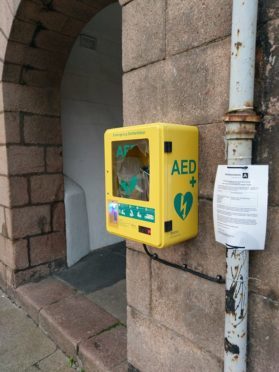 A defibrillator in Stonehaven has been damaged and its spare pads have been stolen.
Police are appealing for witnesses after the incident, which is understood to have taken place at Market Square some time between midday on Thursday July 5 and the morning of July 6.
Anyone who saw anything suspicious in the area during the times in question is urged to get in touch with officers as soon as possible.
Sergeant Mark Conner said: "I'm astounded that anyone would go out of their way to vandalise a potentially life-saving piece of equipment. It is completely mindless and inexcusable and certainly will not be tolerated.
"The defibrillator is thankfully still available for public use and is currently stored within the Market Arms bar.
"Anyone with information is asked to contact police on 101".
This is the second time the equipment has been damaged in the past 12 months.
The cabinet containing the defibrillator was previously damaged in September last year.