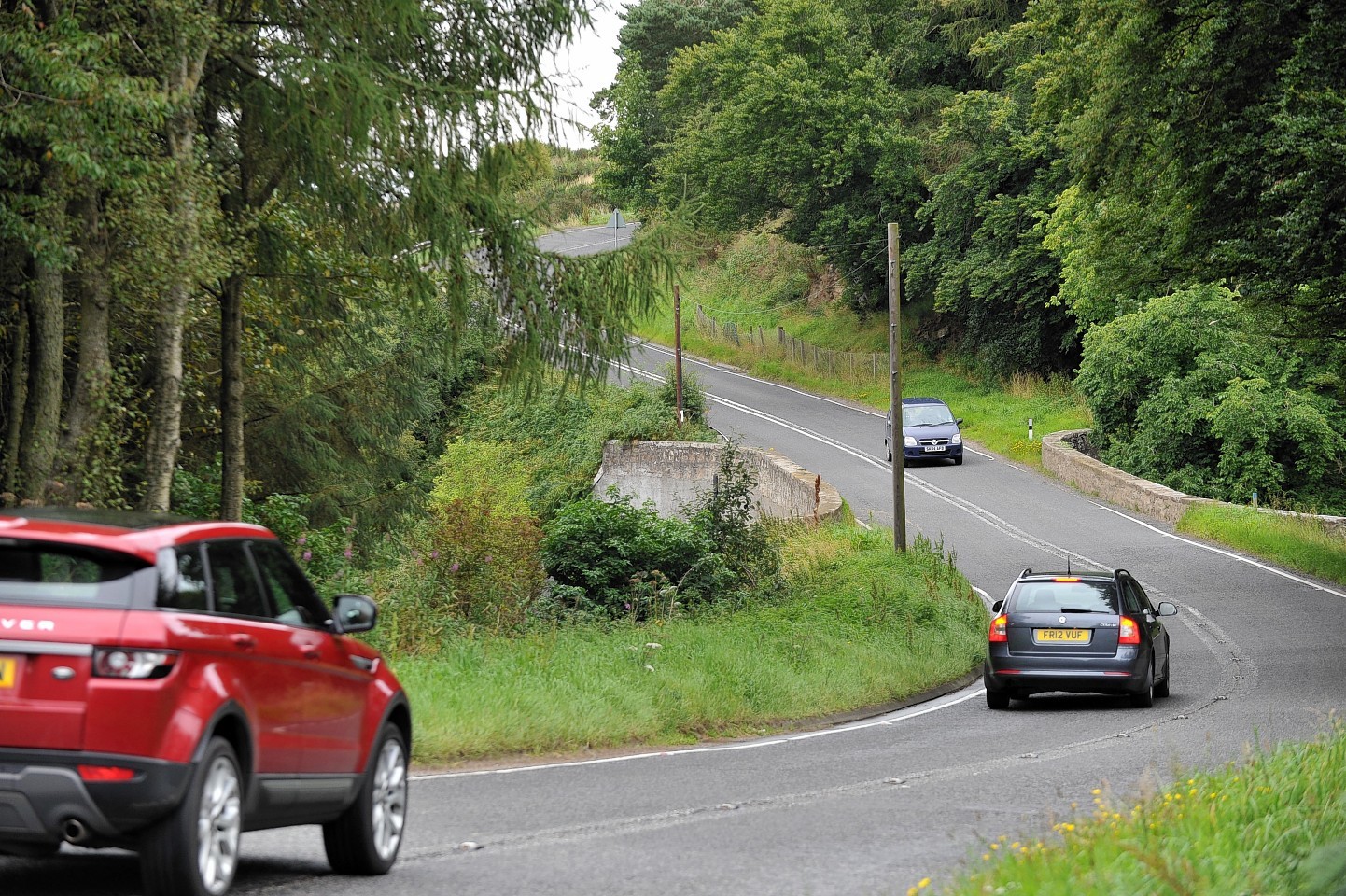 Scottish Conservative MSPs have said that a notorious north-east road is an "ideal candidate" for a higher speed limit for lorries.
Stepping up demands for action to prevent accidents on the A947 Aberdeen to Banff route, five local MSPs have joined forces to write to Transport Secretary Michael Matheson.
Peter Chapman, Alexander Burnett, Liam Kerr, Tom Mason and Bill Bowman have all signed a letter calling for a review into raising the speed limit for heavy goods vehicles (HGVs) on the A947.
And a row broke out as Mr Chapman accused rival SNP MSP Gillian Martin of delivering a "terrible snub" to local residents by failing to update them on measures to improve safety.
Ms Martin, who represents Aberdeenshire East, said she had raised the concerns of Tarves Community Council with Scottish Government ministers, and that the Tory claims were "completely untrue".
HGVs which weigh more than 7.5 tonnes have a maximum speed limit of 40mph on single carriageways in Scotland, and 50mph on dual carriageways.
But since 2014 a trial has been under way on the Inverness and Perth section of the A9 which allows the lorries to travel at speeds of up to 50mph, in the hope that the higher limit would mean fewer drivers of other vehicles attempt overtaking manoeuvres.
Campaigners in the north-east are keen to introduce the same extension on the A947 to try to cut the number of accidents.
Mr Chapman said: "The 50mph limit is being tested on the A9 with no serious concerns about lorries going too fast.
"And a road like the A947, with few passing places, is an ideal candidate for this very reasonable adjustment.
"I just can't understand why Gillian Martin and the former transport secretary couldn't let the residents of Tarves know it's being considered, one way or the other. It's poor service to the people of the north-east as usual from the SNP."
Ms Martin said she had spoken to the community council about the issue and raised it with former Transport Minister Humza Yousaf.
"This accusation by the Tories is completely untrue and yet again they are spreading false information," she added.
A Transport Scotland spokesman said: "While there are no current plans to increase the HGV speed limit on any trunk road, this will be re-examined once evidence becomes available, particularly around road safety, as there is a correlation between an increase in speed and an increase in collision rate.
"The DFT (UK Government's department for transport) 3-year evaluation of HGV speed increase in England and Wales will be critical to understanding the impact of the HGV speed limit change on driver behaviour, vehicle speeds, the economy, the environment and of course safety.
"When the impacts are known, which is anticipated later this year, we will determine the potential for an increase on roads in Scotland."