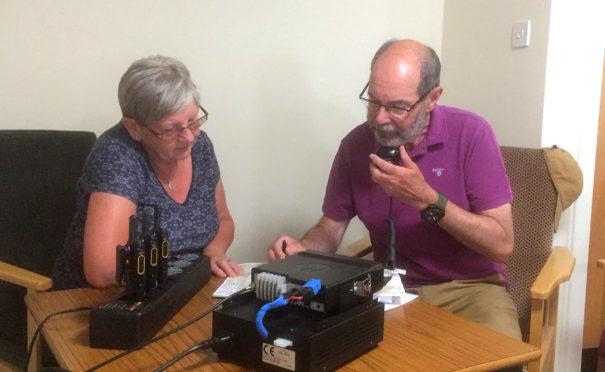 Ballater residents are making sure the village is prepared for emergencies after being hit by Storm Frank in 2015.
Towns and villages across Aberdeenshire were some of the worst areas affected by flooding when the heavy winds and torrential rain came down across the region three years ago.
In the village of Ballater, the River Dee burst its banks, and water spilling off saturated fields came into resident's homes.
The Ballater Resilience Group was set up after the storm wreaked havoc in the area to come up with ideas to help the local community deal with emergency situations,
The group successfully applied for funds from the Scottish and Southern Electricity Networks (SSEN)'s Resilient Communities Fund to buy a radio system to use during major events affecting the local community.
The funding has been used to purchase a base station radio which will be set up in the group's coordination centre as well as two types of hand-held radio – one for use within the rest centre, and the other by group members assisting out on the streets.
The radio equipment will have a three to five mile coverage radius within the area and will provide vital communication in the event of a power failure or collapse of the mobile phone network.
Shona Horn, Customer Relationship Manager for SSEN's North Caledonia region, said: "Aberdeenshire has been one of the worst areas affected by winter storms over the past few years and its vital our funding helps prepare those who need it most.
"We recently supported a community workshop in Ballater to help build preparedness and resilience to the risks of flooding, so it's great to see the community preparing so thoroughly.
"The Resilient Communities Fund is designed to help our communities put their resilience plans into action, which will go a long way to ensuring people in their village, town or area remain safe."
Ballater Resilience Group member John Bolton submitted the application to SSEN and worked closely with North East Telecommunication of Dyce to select and acquire equipment that would be fit for purpose in difficult and demanding conditions.
The Resilient Communities Fund for 2018 is now closed for applications. It is providing a total of £220,000 this year to projects in the north of Scotland, with decisions on the latest applications to be announced in September.
The next round of funding will reopen in 2019.
For more information, contact details and guidance on how to apply, please visit ssen.co.uk/resiliencefund.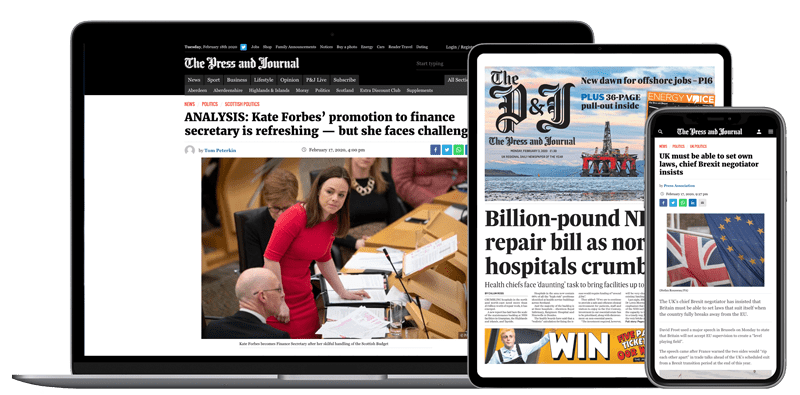 Help support quality local journalism … become a digital subscriber to The Press and Journal
For as little as £5.99 a month you can access all of our content, including Premium articles.
Subscribe