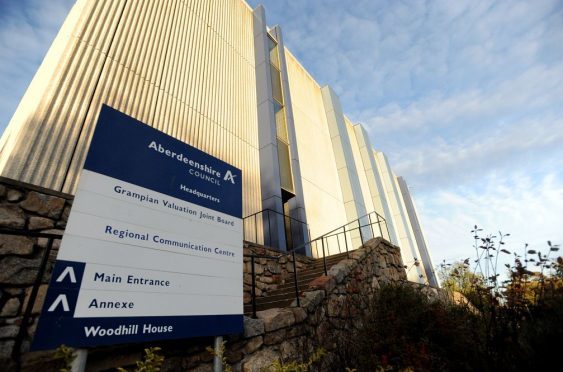 Communities in Aberdeenshire face are facing having their public transport axed due to lack of people using the service.
Proposals by Aberdeenshire Council could result in a number of regular door-to-door busses withdrawn.
The services are aimed at people who cannot otherwise get public transport.
The service between Echt and Banchory would be cancelled, as well as a route that covers Durris, Drumoak, Crathes and Banchory, although another service is being expanded to cover that route.
A further service, between Braemar and Banchory, will also be withdrawn under the proposals, but the council hopes non-profit organisation Ballater Royal Deeside Ltd (BRD), will step in to provide a replacement service.
A spokesman for Aberdeenshire Council said: "These proposals simply reflect the level of use of this on-demand service – where demand is higher than capacity we are increasing capacity and where it is low we are reducing the services offered to make best use of resources.
"The council provides funding for Ballater Royal Deeside Ltd's community minibus and has contacted them about making greater use of this for social purposes in the Braemar and Ballater areas, to assist those who use the A2B service.
"We are currently consulting on the proposals with our customers, as well as local community councils and will advise them of the outcome of the consultation prior to implementing any service changes."
Ballater Royal Deeside Ltd chairman John Burrows said: "In an ideal world we'd love to provide this sort of service.
"We have a meeting on August 3 – to which Ballater Community Council are invited – when we'll be discussing exactly this, the pros and cons and whether it's feasible."
Mr Burrows said the group had recently replaced its bus, potentially widening its pool of drivers.
He added: "We have four regular drivers and two to fall back on if required.
"Ideally we'd like to create a full-time driver position, if it proved affordable."