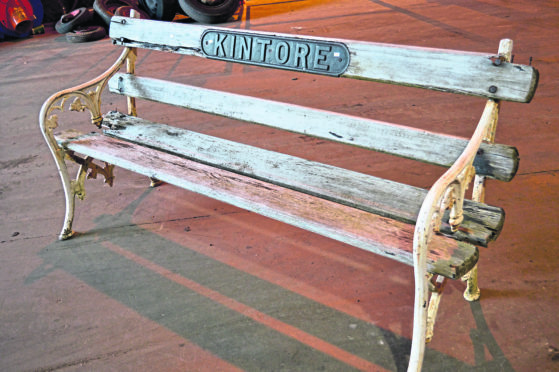 A bench used at an old Aberdeenshire railway station is to be reinstated when the new one opens.
The bench, which would have been used by many a passenger at the old Kintore station before its closure in 1964, was recently discovered at auction and has now been secured for the project.
It is hoped that following its refurbishment the bench will form part of the new station, providing a tangible link to the station's history which was a strong theme from earlier consultation with the community.
The news comes soon after plans for the wider Kintore rail station project took a significant step forward with planning permission now granted for the platform, car park and access road.
Councillor Peter Argyle, chairman of regional transport partnership Nestrans, said: "I am very pleased to see the progress that has been made on the development of the station.
"The discovery of the bench is most opportune and a fantastic way to involve the community and recognise their desire to see local history reflected in the new development.
"I look forward to seeing the bench renovated and on site at the new station."
Local councillor Martin Ford, who is also a member of the Nestrans board, had highlighted the historical find at auction and added: "I am delighted that the bench has been secured and will form a point of historical interest at the new station.
"The area where the new station is sited has deep historical roots in transportation, going back prior to the 1800s, and you can see various signs and markers of its time as a turnpike road and a canal route.
"While we do not know the exact age of the bench, it seems fitting that we can continue this tradition and link the new station back to the former site, which opened in the 1850s."
New station platforms, lifts and an overbridge, waiting shelters, a new access road, a 160-space car park and secure bike sheds are planning for Kintore. It is expected to open to passengers late in 2019.