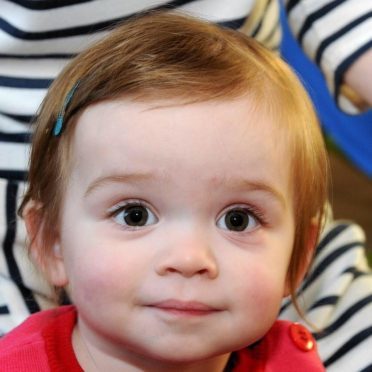 A north-east charity has launched its annual fundraising bike ride.
Kayleigh's Wee Stars, based in Oldmeldrum, will host the charity challenge on October 6.
The event gives cyclists the opportunity to pedal a distance of 20, 57 or 95 miles through scenic Deeside.
The latter ride, named Kayleigh's Big Star, includes a climb up the Cairn o' Mount near Ballater and allows participants access to some spectacular scenery.
The charity was founded in 2012 by Oldmeldrum couple Jonathan and Anna Cordiner, after the death of their two-year-old daughter Kayleigh from a brain tumour.
They said: "We made it our mission to make her last few months the most special time of our lives, packed full of adventures and memories we would cherish forever.
"We became aware that not all parents would have the opportunity to take time off to spend with their child, or have the network of support that we had.
"We felt that not only did we want to do something to help others, we wanted our special girl to have made a difference."
Kayleigh's Wee Stars provides financial support for families who have a child with a terminal illness.
In the last five years, it has donated over £400,000 to 170 families across Scotland.
Those taking part in the bike ride will be invited for recovery drinks, stovies and an open folk music session in the Deeside Inn hotel bar from 7.30pm onwards.
KWS fields participants at events across the UK and beyond, with teams taking part at events such as Run Balmoral, the Manchester Marathon and Iron Man in Estonia in recent months.
For more information on Kayleigh's Wee Stars, visit www.kayleighsweestars.co.uk.