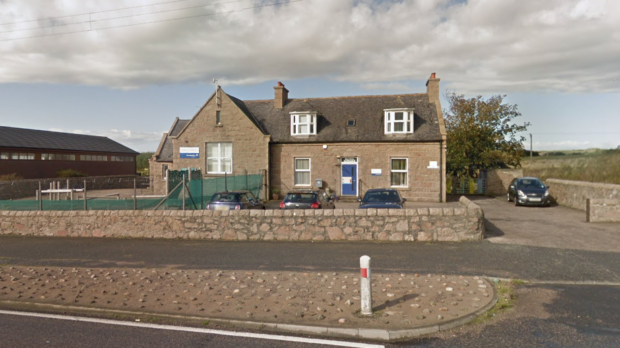 A north-east school which has been shut for almost six months because it had no head teacher could soon be opened again.
Longhaven School, near Peterhead, closed at the beginning of the Easter holidays after it failed to find a new head teacher.
Despite a parent-led campaign to keep it open and three attempts to advertise the job Aberdeenshire Council was unable to recruit a new head before the summer holidays.
North-east primary school faces long-term closure after search for head teacher fails
However the classroom doors could soon be open again after the authority's new education director confirmed that interviews for the post would begin later this month.
Laurence Findlay, who previously occupied a similar role in neighbouring Moray, took over the reins in July.
Yesterday he said that he was hopeful a new appointment would be made in the coming weeks in time for the start of the new school year.
He said: "There will be an interview for the head teacher post when the schools go back.
"Obviously the job has been advertised three times so we will proceed to an interview in late August and if someone is appointed that day that will hopefully be a resolution to that problem."
But he was unable to confirm how many candidates there would be for the position.
Meanwhile, Mr Findlay said that addressing teacher shortages across the region would continue to be a priority for him.
And while he said that the authority would continue to make efforts to attract new teachers from other areas of the country, he believed a "grow our own" approach would be the best way forward.
Mr Findlay said schemes like the 18 month distance learning programme, Dlite, and a pilot initiative with the Highlands and Islands and Dundee Universities to recruit physics teachers were all part of efforts to bring more local people into the classroom.
He added: "The biggest challenges are primary schools in the north of Aberdeenshire but also specific subjects in secondary, so things like technical, home economics, some of the Stem subjects. English seems to be a bit of  a challenge just now as well.
"There's a number of things we're doing in partnership with higher education providers to try and solve the problems.
"We do as much as we can, it's an ongoing area of focus and I think along with other authorities, growing our own has to be the way forward. Yes we'll continue to try and attract people in but the more people we can attract locally the better."