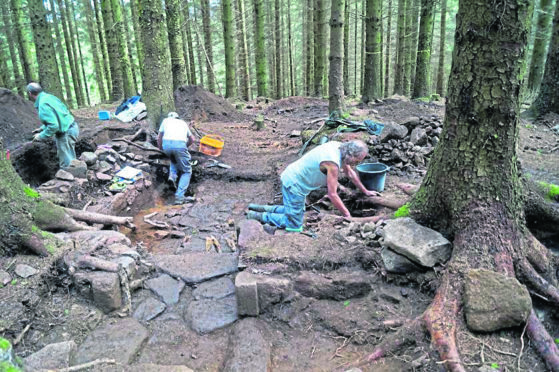 Archaeologists have discovered signs of a "sophisticated" hospital building on an Aberdeenshire estate, dating back to the 17th century.
And they have even found an application to Parliament from the Erskin family in 1641 for the construction of the building on the Pittodrie estate at Chapel of Garioch, near Inverurie.
The Bennachie Landscapes Fieldwork Group has been working at the site for the last month and originally started searching for a traditional bede house, created to provide refuge for the old and infirm.
However, their excavations unveiled something which none of them had been expecting in the shape of a well-maintained, substantial hospital building at the site.
Colin Shepherd, one of the archaeologists on the dig, said: "We have a detailed description of what this building must have looked like more than 350 years ago.
"And our findings indicate this was a hospital built by the Erskins in the 1650s and a property which was of significant dimensions.
"We think the walls are too substantial for a single-storey structure. Instead, there were two largish rooms on the ground floor, an entranceway, and a staircase into the upper chamber.
"It also had a slate roof, although all the slates were taken away, and it had sophisticated masonry, window sills, door jambs, and other features which testify to the fact it was built by the local laird.
"Colin Miller, who was also involved in the excavation, also discovered the original document from the Erskins with the application to parliament to build a hospital.
"So all the evidence at the moment points to this being a hospital rather than a 'bede house'."
Bennachie Landscapes is a project organised jointly by the Bailies of Bennachie and Aberdeen University, which has been running since 2010, and researches the social and natural heritage and landscape of the area.
An account from 1843 listed the building in these terms: "There was a hospital, at Pittodrie, for four poor men, founded under King Charles II by William Erskin of Pittodrie, who ought to have each one peck of meal, and half a peck of malt, weekly; to wear livery gowns, and go to the church on Sundays before the family. It consists of two chambers and one mid-room."
Mr Shepherd added: "It is always exciting when you find something like this and it helped that we had access to recent LiDAR (light detection and ranging) sensing.
"We did cover a lot of ground in the last few weeks and we are hoping to return next year, because it is a fascinating site.
"We will now be preparing a detailed report on our activities."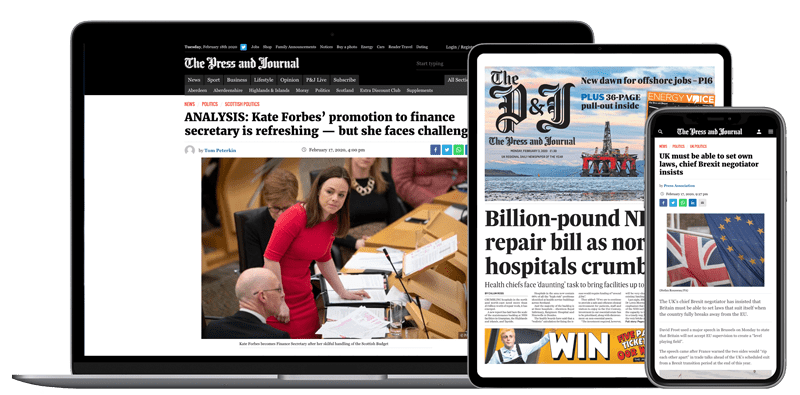 Help support quality local journalism … become a digital subscriber to The Press and Journal
For as little as £5.99 a month you can access all of our content, including Premium articles.
Subscribe