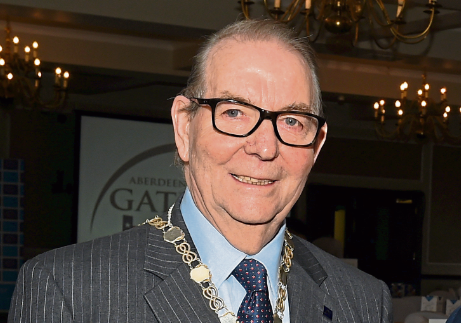 A north-east Conservative councillor has issued a fresh apology after becoming embroiled in a burka row.
Aberdeenshire's deputy provost Ron McKail said he "did not intend to cause offence" when he shared an inflammatory post on social media in 2016.
But the SNP accused the Scottish Tories of "hypocrisy", just days after party leaders joined the condemnation of Boris Johnson for saying people wearing burkas looked like "letter boxes" or "bank robbers".
The image shared by Mr McKail featured several long cloth coverings with hoods, and the text: "I spent half an hour talking to them, wanting to learn about their culture until the bartender cut me off and told me they were patio umbrellas."
It was among a series of posts from two years ago, which Mr McKail was previously criticised for sharing because of their links to far right groups Britain First and the English Defence League.
Last night, the Westhill and District councillor said: "The post in question was shared more than two years ago and contained two photos, one of which was a poppy with the message 'Support our Soldiers'. I am a former serviceman, and that is why I shared it.
"When this was first reported in the press in 2017, I apologised unreservedly, and I do so again now.
"I have removed this post and I have made clear I did not intend to cause offence, just to show my support for the UK military."
A Scottish Conservative party spokesman said: "Councillor McKail has taken the post down and apologised. He understands that this is not appropriate."
However, the SNP insisted the post was further evidence of Islamophobia in the Conservative party, following the row about Mr Johnson's remarks.
A spokesman said: "This is typical hypocrisy from Ruth Davidson – she's outraged about Islamophobia when it suits her, but turns a blind eye when it's in her own party.
"The Muslim Council of Scotland have called on Ruth Davidson to take action and root out Islamophobia within her party – a call that has fallen on deaf ears."