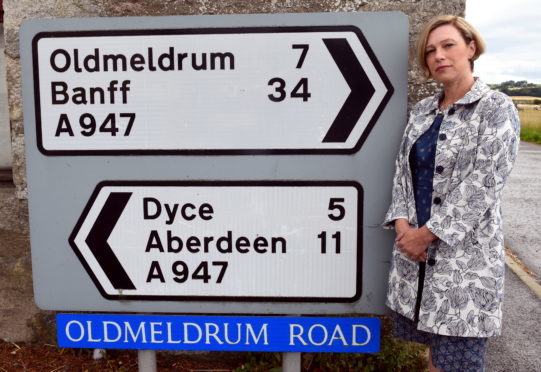 North-east residents are being urged to have a say on how crashes can be drastically reduced on a dangerous north-east road.
Aberdeenshire East MSP Gillian Martin is asking people to respond to a survey on how safety can be improved on the A947 between Aberdeen and Banff.
The notorious route has been the scene of more than 20 fatal crashes since 2005 and multiple serious crashes over the years.
Just last month, 53-year-old Marek Walowski from Macduff was killed when his car hit a tree outside King Edward Parish Church.
Ms Martin has released the survey in the wake of the Scottish Government's decision to dismiss calls for a reduced speed limit for lorries – proposed by five of her fellow MSPs.
Questions in the survey includes how safe drivers found the A947 to drive on, its maintenance and whether the drivers of other vehicles are considerate.
The MSP said: "Constituents have been raising more and more concerns with me about the level of safety on the A947.
"I wanted to find out what the main concerns are from those who use this stretch of road regularly.
"We've had important feedback already from the community and its clear people want to see the A947 made safer for those who use it.
"We need to be looking for ways to prevent further incidents in the future."
Peter Chapman, Alexander Burnett, Liam Kerr, Tom Mason and Bill Bowman all signed a letter calling for a review into raising the speed limit for HGVs on the road.
However, in a response to the MSPs, Transport Minister Michael Matheson has said there are no plans to make any changes.
Mr Chapman said it was "disappointing" the proposal had been ruled out.
He said: "Anyone who travels on this road with any regularity will be well aware that drivers perform risky over-taking manoeuvres every day.
"Aberdeenshire Council is looking at upgrading the route, and even dualling it in some places, but the reality is it will be many years before any action is taken."
Farmers have previously called for more lay-bys on the road to help combat driver frustration at being caught behind HGVs.
A route improvement strategy for the road was published in 2016, which listed 20 options for improving the 41-mile road, including introducing overtaking lanes, increasing police speed limit enforcement and building bypass roads around some communities in the area.
Questions can be answered by searching for A947 user survey at www.surveymonkey.co.uk.