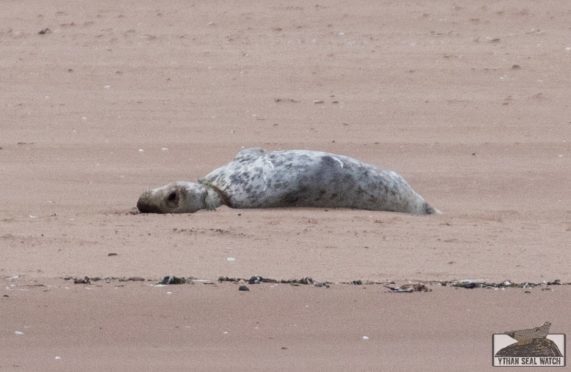 Visitors to a north-east beauty spot are being urged to help clear away rubbish after a seal died after becoming caught in a discarded piece of rope.
The animal was found at Newburgh beach on Wednesday night with the cord wrapped around its neck – the latest in a string of such incidents around the north and north-east coasts.
Around a thousand large grey seals live at the legally protected colony around the mouth of the River Ythan and it is a criminal offence to intentionally or recklessly harass the seals.
Preventing them from coming to harm caused by rubbish and debris from marine industry has been more problematic.
Lee Watson, one of the organisers of volunteer group Ythan Seal Watch, believes the latest victim became entangled as it hunted for food.
He said: "Seals rake around the seabed when they look for kelp and seaweed and they stretch their necks out when they do that.
"They will slide into these leads and they can't get it back over their head.
"We can never tell how it happened or where it happened. We just see the result of it on the beach."
Once the alarm had been raised, Mr Watson rushed to the seal's aid and said he could see it "rolling around" on the beach but had been unable to reach it in time.
In the wake of the distressing incident he is urging people to move any discarded nets or ropes away from tide line so the seals are not snared up.
Mr Watson said: "There are regular beach cleans at Newburgh.
"Every time we are down we have a bag with us and we pick up what is lying around us.
"We obviously spend a lot of time hauling in nets or parts of nets.
"Anyone who visits the beach can help by moving nets or ropes away from the tide line. It is not a difficult thing to do.
"As long as the items are moved to above the high tide line, instead of floating around in the water, it can help keep the seals safe."
Last night, a national animal welfare charity joined the calls to clear the beach of any potential hazards to wildlife.
Scottish SPCA Chief Superintendent Mike Flynn said, "We are saddened to hear that this seal lost its life after becoming tangled in rope.
"We urge the public to clear away any rubbish, including netting and rope, when not in use and to pick up any that has been discarded to ensure wildlife is not affected by it."
The seal colony at Newburgh was classified as Scotland's newest "haul-out" site by the Scottish Government in May 2017 and is offered protection under the Marine Scotland Act (2010).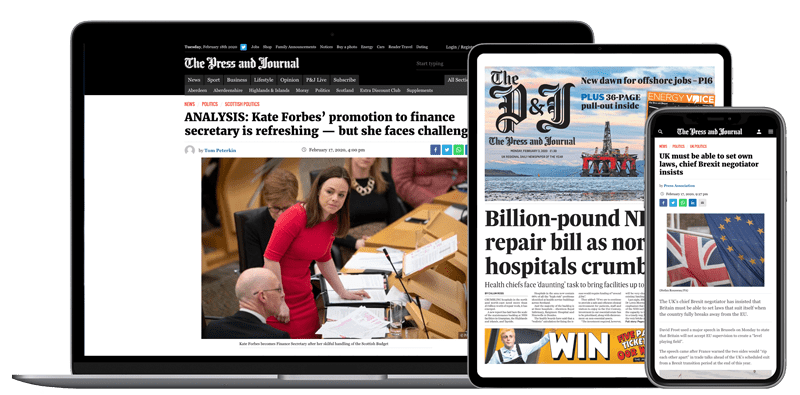 Help support quality local journalism … become a digital subscriber to The Press and Journal
For as little as £5.99 a month you can access all of our content, including Premium articles.
Subscribe