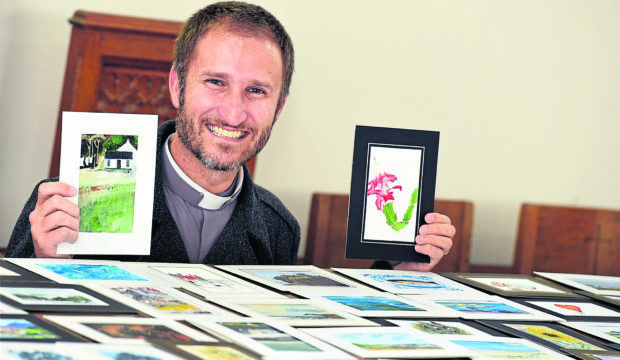 An Aberdeenshire church is offering art lovers the chance to snap up works donated by famous faces such as David Beckham and Dame Evelyn Glennie.
Methlick Parish Church is hosting an art fair and auction on September 7.
Over the last few months, the team has written to celebrities across the world to ask them to donate a doodle for the fundraiser.
Local artists, such as Finzean's Mel Shand and Ellon's Danny Ross, are also taking part in the fun.
At a silent auction, a selection of the postcard-sized paintings will go on offer, with bids starting at £20.
The identity of each artist will remain a mystery until the end of the bidding, when attendees will find out whose creation they have won.
Sarah Mackie, one of the church's stewardship team members, has been busy writing the letters to notable people across the world, including former US president Barack Obama.
She said: "The members of the stewardship team decided to host the event two years ago, and it was a great success.
"This year we decided to expand on our talented local artists and got in touch with celebrities to make this year's art fair different.
"We are fortunate to have so many people willing to help make this event a success  – it has been in the planning for many months and we are grateful not only to the artists who have contributed, but also to everyone involved from making canapés and running the evening making it fun for everyone to enjoy."
All money raised at the art fair will go towards Methlick Parish Church.
There will also be refreshments, wine and canapes on offer while attendees view the original postcard sized artworks.
To find out more go to www.methlickparishchurch.co.uk or if you are an artist and want to take part, e-mail sarah@stephenmackie.com