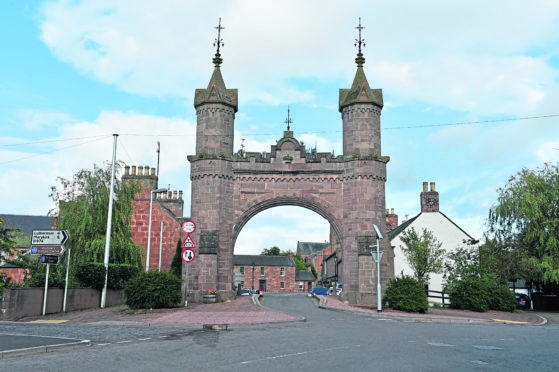 The road leading under a listed Romanesque arch in the centre of an Aberdeenshire village will be redesigned in an effort to improve safety.
The category B-listed Fettercairn Arch was built in 1864 to commemorate the visit of Queen Victoria and Prince Albert to the village in September 1861.
Its designers could never have envisaged it standing-up to the rigours of modern-day traffic, however, and in recent years it has been repeatedly struck by large vehicles.
The damage caused led to a 2015 programme of works designed to deter oversize road users by restricting space beneath the arch.
Unfortunately an unintended side effect of that has been to restrict visibility for all motorists driving beneath the arch.
This led to calls from councillors for the road design to be reconsidered and following a period of consultation it has now been announced that work will start on October 1.
Over 12 days the road will be aligned horizontally, allowing for a smoother passage of traffic and combatting the undulation that has made it difficult for motorists to see cars approaching from the opposite direction.
Low-hanging flower planters will serve as a physical obstruction to oversized vehicles.
Councillor Leigh Wilson is pleased to see the work going ahead.
He said: "I am delighted this work is finally going ahead – and not before time as the work previously conducted was well-intentioned but ultimately flawed.
"Something had to be done. Councillors had been raising this issue for some time."
In September 2017 a public exhibition of drawings was held in Fettercairn Church Hall to display the six road layout options proposed by Aberdeenshire Council's roads department.
One of the options would have seen the road closed to create a pedestrianised zone.
That option proved unpopular, however, with 78% of respondents opting for the arch to remain open to traffic.
Mr Wilson added: "It is important for the community that the arch remains open.
"It is a vibrant village and the Fettercairn Show in July sees a great deal of passing traffic, so it is important that we don't put people off coming to visit all the area has to offer."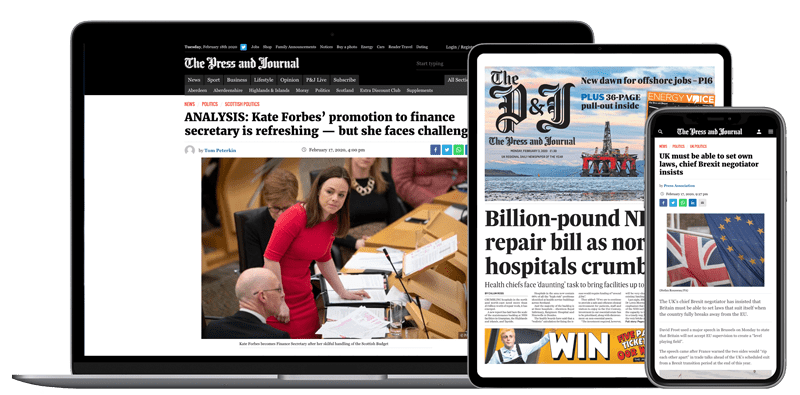 Help support quality local journalism … become a digital subscriber to The Press and Journal
For as little as £5.99 a month you can access all of our content, including Premium articles.
Subscribe