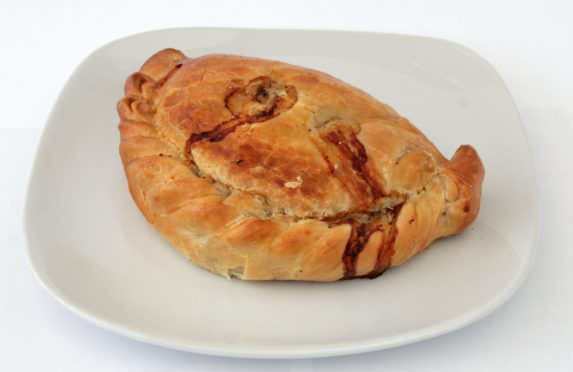 A 675-mile journey is underway to get Sarah Walker, from Newmachar, her first Cornish Pasty.
BBC Radio's One's Greg James has appealed for people on the route to 'pass the pasty' to Mrs Walker who revealed live on air that she had never eaten a Cornish pasty.
The NHS Grampian worker has also revealed that she doesn't enjoy a Cornish cream tea because she hates cream.
Mr James then launched a nationwide challenge to get the iconic baked pastry from Cornwall to Aberdeenshire.
Speaking to the Press and Journal, Mrs Walker said: "I didn't think it would end up being this big, but then again Greg James is big and everyone loves him – me included – so I suppose it isn't too surprising."
The journey, which Mr James hopes will be completed by the end of the week, is a total of 675.4 miles.
He has asked listeners to get in touch with the station if they could offer help and undertake a leg of the trip.
Hey @gregjames @BBCR1, we can get this pasty flying high from @Exeter_Airport towards Aberdeen! Tell us where you want to go… London? Manchester? Newcastle? ✈️ #passthepasty pic.twitter.com/eABWQ5x0v2

— Flybe ✈ (@flybe) September 3, 2018
The pasty, which lies on a red cushion in a glass box, has already travelled by ferry, car and truck.
However, concerns have been raised that the pasty may be stale by the time it gets to Aberdeenshire, and that this may affect Mrs Walker's opinion of the baked delight with one social media user saying: "she will get a battered pasty by the time it gets up north."
Those people worrying about the freshness of the pasty can relax. The pasty originated as a way to keep cooked ingredients fresh for longer, and Cornish miners could just shove a Cornish Pasty in their pockets and get on with their day! BTW I can do B'ham to Notts #passthepasty

— Andy Boulcott (@boulcotta) September 3, 2018