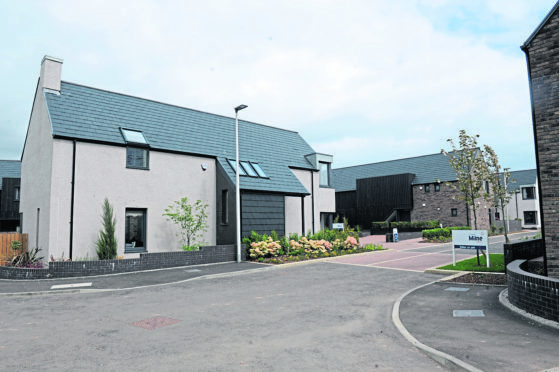 A developer has won an appeal to build dozens of new homes in Stonehaven after its application was turned down by the local council.
Stewart Milne Homes announced plans to build 142 new properties at the Dunnottar Park development at Carron Den in Stonehaven.
However, the application was rejected by the Kincardine and Mearns Area Committee last September.
The builder already had permission to build 109 homes, but lodged a further application with plans to build more with a maximum of 155 on the site.
Following the refusal, developers submitted an appeal to the Scottish Government and now the original decision has been overturned.
Government reporter, Scott Ferrie, concluded that there were "no material considerations" in refusing to grant permission and issued conditional planning.
Several conditions have been put in place, including the condition that badger protection measures are set up as well as changes to landscaping.
John Low, managing director for Stewart Milne Homes North, said: "We are pleased by the outcome of our appeal, which will include a mix of high-quality homes designed to appeal to the current needs of the market.
"This approval not only brings certainty to our own workforce, but will also create new jobs and unlock further investment for Aberdeenshire and Stonehaven in particular."
The scheme is being delivered in partnership with Osprey Housing Limited.
Osprey Housing Group chief executive, Glenn Adcook, said: "We very much welcome the news that planning permission has been granted at Dunnottar Park, as this will be a significant development for Osprey.  We will have 43 homes at the site with a mix of social and mid-market rental properties, providing much needed affordable housing in the area.
"This flagship development is just part of our plans to increase the number of homes we build across Aberdeenshire over the next five years and we are delighted to be working in partnership once again with Stewart Milne Homes."
Upon completion, the development at Dunnottar Park, Carron Den, Stonehaven, will include a total of 155 residential properties, including 43 affordable homes. The first residents are expected to move into the new development by next summer.