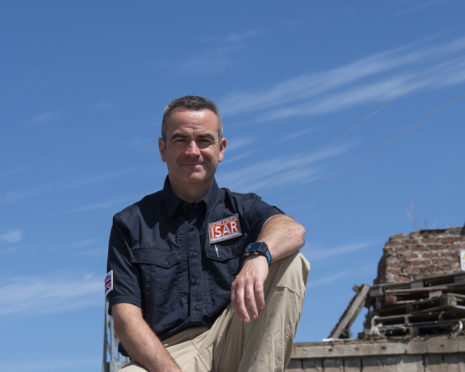 He's an Aberdeenshire firefighter who carries out life-saving work at disaster sites across the world.
But John Aitchison, a team leader with the UK's International Search and Rescue Team (ISAR) which attends disaster sites across the globe, insists he is not a hero.
His demanding job involves him travelling to disaster zones to count how many people are dead, alive, or in need of immediate aid.
He also leads the Scottish side of Operation Florian, a humanitarian group established in 2008.
In 2015, Mr Aitchison was sent to the aftermath of the Nepal earthquake, which he described as his most challenging mission to date.
Now, with Operation Florian, he and other emergency service staff have decided to return to the Asian country to train Nepalese firefighters.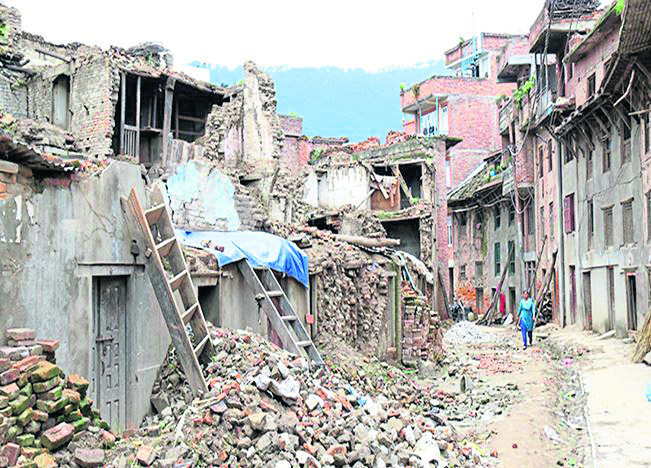 Mr Atchison said: "When you get a shout in Scotland, you have a lot of fire engines behind you. But out in Nepal, it was me with a small first aid kit and my knowledge.
"There was a lot of frustration for me that I wasn't able to do more, and that was what drove me to go back.
"It was almost something inside me – being a firefighter and feeling like you haven't done enough.
"There is a great expectation when people see us, part of the SFRS, coming across as one of the world's leads.
"The Nepalese emergency services expect us to provide them with a quality service, which we do.
"They know all about the SFRS and respect us greatly – they are very eager to get us across to train them."
In Scotland, Mr Aitchison works at the Scottish Fire and Rescue's Training Centre in Portlethen.
He is aiming to transfer the methods used in Scotland to people across the world, not just Nepal.
He added: "As part of this project, we will be training people, who will in turn train others – it's a cascading effect and you can have a massive impact on a country's infrastructure.
"If you speak to any firefighter, they will tell you this is why they joined the fire service.
"They wouldn't be in the job if they didn't want to be a humanitarian and help people.
"Firefighters don't do these things for medals."
For more on John's mission and to donate, visit https://uk.virginmoneygiving.com/fundraiser-display/showROFundraiserPage?userUrl=OperationFlorianNepalMission&isTeam=true