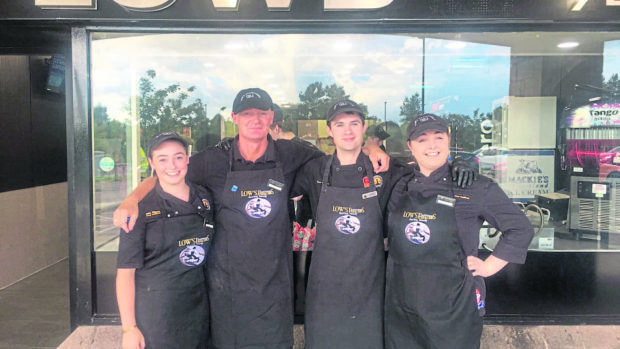 Regular customers may already have been in the know, but now Low's Traditional Fish and Chip Shop in Westhill is officially the maker of Scotland's finest fish supper.
The Aberdeenshire shop has been crowned as the country's best in the national competition, organised by Seafish.
The route to first place hasn't happened overnight, with owner David Low explaining that it is the culmination of nearly 40 years of hard work by the family-owned business.
And if that success were not enough, the shop also has three young friers in contention for national recognition next week.
Mr Low said: "It's a dream. A lifetime dream. I never imagined we would win the best fish and chip shop in Scotland award, but now we have and it is thanks to the efforts of a lot of different people.
"My father, Clifford, opened the shop in the 1980s and I've been in charge for the last 16 or 17 years, but the time has honestly just flown by.
"We have invested a lot in young people, we have always moved with the times, and we have listened to what our customers tell us.
"But winning this competition and beating all the others in Scotland isn't only about making good fish and chips.
"We've had two unannounced visits by the judges, we have been assessed on such things as sustainable sourcing, menu innovation, staff training, marketing and customer service, and you have to tick all the boxes.
"So it has been stressful and it has been hard work, but winning makes all the difference."
Mr Low paid tribute to the commitment shown by his trio of youngsters, Alex Walker, 22, Katie Gray, 20, and Iona Wilson, 19.
He said: "They are full of enthusiasm, they want to learn, and this award is a real team effort."
The nine finalists for young frier of the year will now travel to London in January to batter it out for the overall UK prize.
The list features representatives from Cumbria, Hertfordshire, County Tyrone, Cornwall, Devon, North Yorkshire, London and the Rhondda, as well as the Scots.
And Mr Low is relishing the opportunity to travel down to the capital with his team early in 2019.
He said: "You start off with 10,000 or 11,000 shops in the mix, so to get this far takes some doing in itself.
"But now we're somewhere we've never been before and we are really looking forward to the next stage."
Marcus Coleman, chief executive of Seafish, said: "It's not possible to reach this stage of the competition without displaying true quality in every aspect of running a fish and chip business.
"So Low's Traditional Fish and Chip Shop should be extremely proud of what they've achieved so far.
"It's that commitment to quality in all areas that make The National Fish and Chip Awards such a great experience for all involved."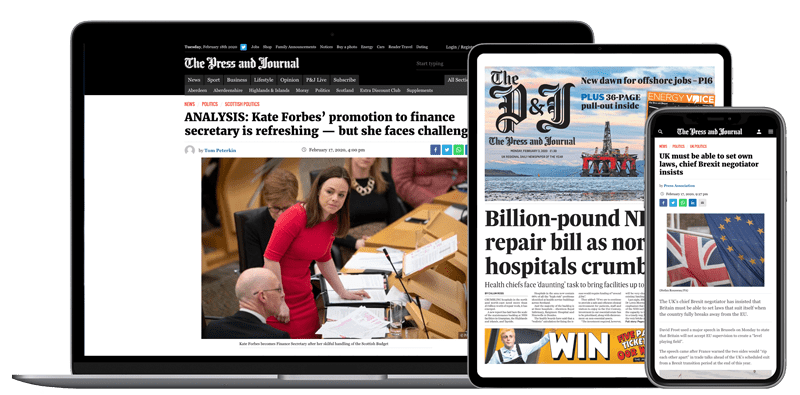 Help support quality local journalism … become a digital subscriber to The Press and Journal
For as little as £5.99 a month you can access all of our content, including Premium articles.
Subscribe