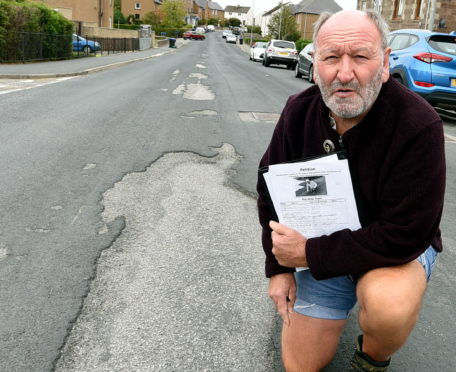 Roads bosses are facing fresh calls to fill in potholes after a community complained about the craters plaguing a north-east coastal town.
Streets across Stonehaven currently have gauges out of the surface prompting fears it will become known as "pothole town".
Now a petition has been launched urging Aberdeenshire Council to fix the problem, which has garnered about 500 signatures so far.
Community councillor Phil Mills-Bishop started the petition and claims motorists now avoid many of the routes in the area.
Mr Mills-Bishop, who also heads up the town's twinning group with Acheres, France, says he also fears a crash is inevitable.
"Dozens of local residents have complained to me asking why nothing is being done despite repeated requests from myself and others to Aberdeenshire Council officials and local elected members. This frustration is clearly shown in the response to the petition that I started just over a week ago.
"Damage to cars and vans is now so apparent and so dangerous that many vehicles drive onto the wrong side of the road to avoid these holes and an accident is just waiting to happen."
In March, the Press and Journal revealed that the authority had settled 146 cases worth almost £50,000 since 2014.
And in May the AA branded the UK's roads a "national disgrace" after it emerged that damage due to potholes was costing drivers and insurers at least £1million a month.
Philip McKay, head of roads, said: "Aberdeenshire Council manage and maintain over 5,400km of roads and, in order to manage this large rural and urban road network, we take a risk based approach to road surface defects.
"Regular road inspections are carried and any road surface defects are recorded and attributed a defect score. Road defects located within an urban zone have a lower risk rating than those associated with higher speed rural roads, and so are scored appropriately, allowing repairs to be prioritised accordingly."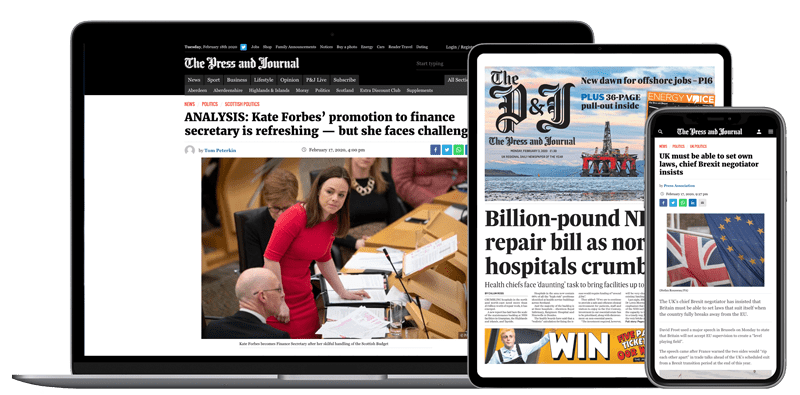 Help support quality local journalism … become a digital subscriber to The Press and Journal
For as little as £5.99 a month you can access all of our content, including Premium articles.
Subscribe