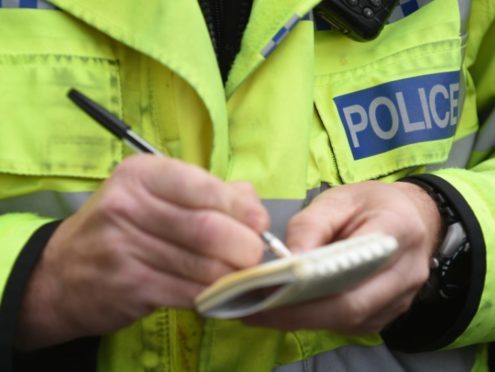 Police in Aberdeenshire are appealing for information after cats were found injured by what officers believe are shotgun pellets.
The most recent incident occurred sometime between the morning of October 4 and the evening of October 5 where a family cat was found injured near to Tillyfourie and Monymusk.
An x-ray revealed it had numerous pellets in its body.
A similar incident was reported to police at the end of August with an injured cat in the Leylodge area.
PC Ellen Long, who is looking into the recent incident, said: "We are looking into the circumstances of how a cat has come to be injured with possible shotgun pellets near to Tillyfourie and Monymusk.
"The cat has received extensive veterinary treatment and is expected to make a full recovery however the incident has obviously upset the cat's owners.
"This is the second such incident reported to us in the last few months and so is concerning that domestic animals are being unnecessarily injured.
"I would also ask authorised firearms holders to be vigilant when out shooting to, where possible, ensure domestic animals are not injured as a result of legitimate practices.
"If anyone has information about this incident I would ask then to contact Police Scotland on 101 quoting reference 1976 of 11 October."
Information can also be given anonymously via the charity Crimestoppers on 0800 555 111.