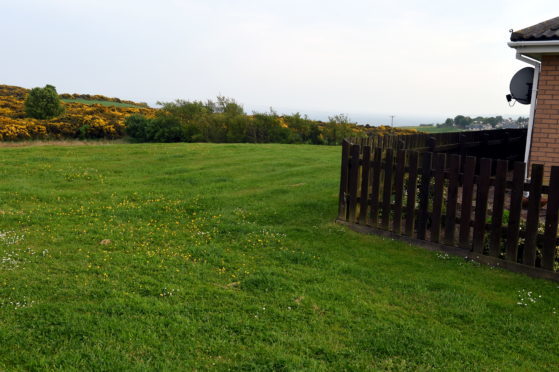 Planning chiefs have backed plans for 120 homes in a coastal village – despite 651 objections.
Earlier this year, Barratt North Scotland had a masterplan for a number of houses in Newtonhill backed by the Kincardine and Mearns area committee.
The developer then put forward an application for 121 homes on the village moor near to Park Place, which will be discussed by Kincardine and Mearns area committee on Tuesday.
The scheme consists of 109 houses and 12 flats, with 30 of the properties categorised as affordable.
Barratt claims the application will help to address a "critical shortfall" in houses in Aberdeenshire, and planning chiefs have recommended the project for approval.
However there have been hundreds of objections against the plans submitted on the council website.
Among the concerns raised are the impact on the roads, local schools and the impact on the moorland where the houses will be built – a popular outdoors spot.
Helen McGeorge, who launched a petition objecting to the original masterplan proposal, was among the objectors on the website.
Her statement said: "The local amenities used by residents in Newtonhill are already over-stretched and many are not adequate and so more houses will make the problem even worse.
"The development does not fit with the aim of the Scottish planning policy to have the right houses built in the right place.
"Finally, the moors are very important to so many people in the village and it would be a great shame for the lovely area with the iconic views to be taken over with houses."
A design statement which accompanied the proposals stated: "This application seeks to develop a high quality residential development providing family homes which are affordable to the majority of potential purchasers in order to meet a local need."
David Palmer, managing director at Barratt North Scotland, previously said: "The plans follow feedback from councillors and the local community with suggestions taken on board over the past 18 months."
If the area committee decides to back the plans, they will go to infrastructure services committee for final approval.