A north-east couple who are fascinated with all things spooky have tied the knot in a Halloween-themed wedding.
Lorna and Richard Sangster celebrated their "Hallowedding" on Saturday night at the New Inn in Ellon.
Mrs Sangster said she was thrilled with how the unconventional occasion panned out.
The 35-year-old, who works as a cafe bar supervisor in Dyce, said: "We've always been a bit different, both as individuals and as a couple.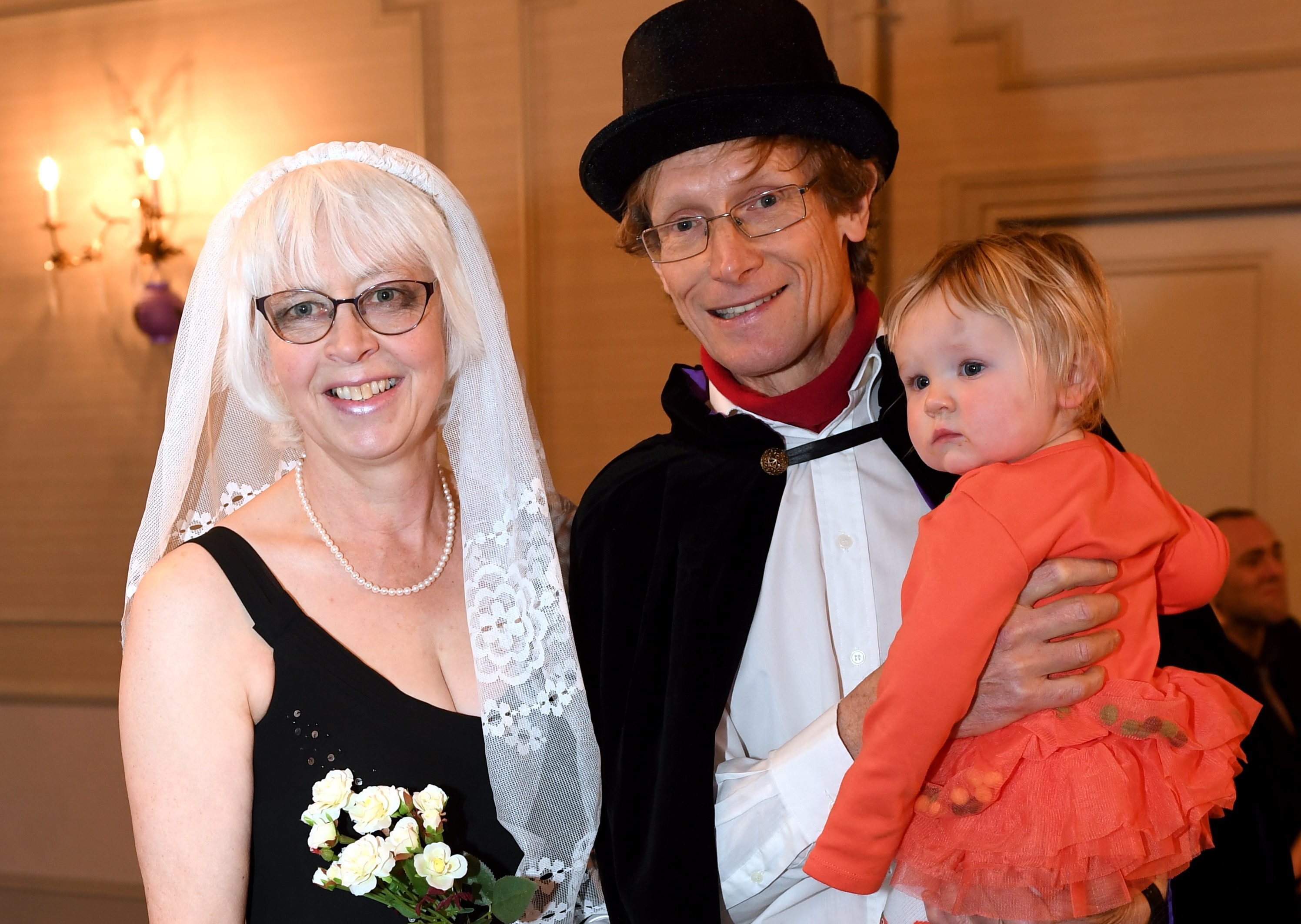 "I love Halloween and have gone all out to dress up and decorate since a very young age.
"Even before we got engaged, we always said if we got married it would have to be at Halloween.
"It was just like having an awesome big party with our closest friends, who already know that we are committed to each other."
The "Hallowedding" was two years in the preparation and guests were treated to a few surprises alongside the canapes and confetti.
Mrs Sangster said:"I was working to a really tight budget with spreadsheets galore, because we were paying for this ourselves.
"I made the three-tier cake and moulded little toppers for it.
"We saw a full-sized skeleton online and the thought of our friends propping up the bar with it seemed appropriate, so got that for the day too."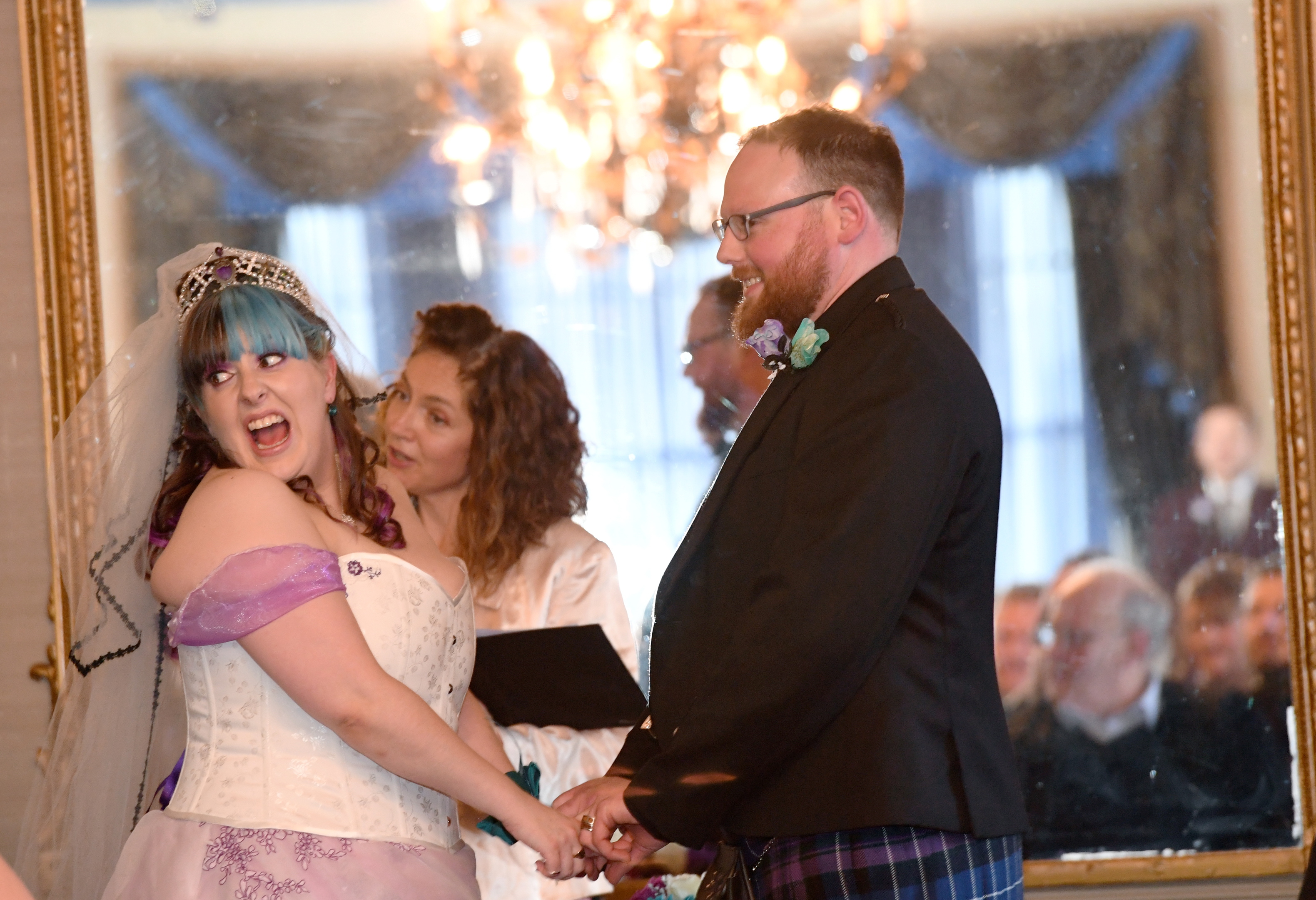 Mr Sangster, a senior courier for DHL, bought into the concept and said it helped bring out his extrovert side.
The 36-year-old said: "We've been together for 12 years, engaged for five of them and the hotel has been booked for two years, so we did a lot of planning.
"Lorna organised it and kept me on track with things I needed to do.
"Yes, Halloween is great, but my love of the holiday has grown a lot since dating Lorna. She really pulled me out of my shell and now I feel comfortable dressing up.
"I am really very proud of her. It makes her happy, so it makes me happy."