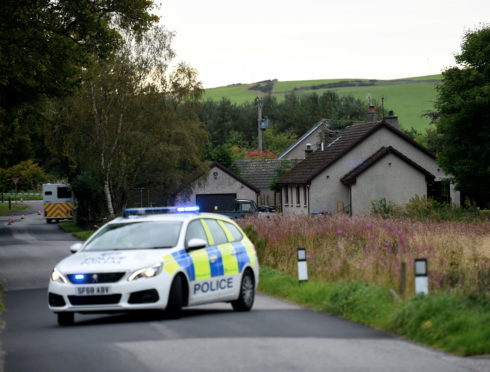 Ambulance bosses have admitted that a man was left to die in his garden due to the threadbare state of the emergency service across the north-east.
Paramedics were unable to reach Jack Thomson, until 90 minutes after a 999 call was placed by his neighbour because two other calls were made at roughly the same time and graded as being more serious.
Mr Thomson died of hypothermia in September, and an internal investigation into the delay in reaching him has now concluded.
Ambulance took more than an hour to reach dying Aberdeenshire man
The Scottish Ambulance Service (SAS) determined that the control room staff who took the call, and did not grade the situation as an emergency, were not at fault.
Instead, the probe found that the delay was the result of "exceptionally high levels of demand" caused by "a number of very urgent, high priority calls".
North East MSP Lewis Macdonald last night said the tragedy showed the service was "not equipped to deal with high demand" in the area, and raised fears that more lives will be lost unless investment is made in more crews and vehicles.
He said: "People are bound to fear that lives will be lost if there are not enough ambulances to reach every critical case in time."
Mr Thomson had attended a country music night at Thainstone Exchange, Inverurie, on Saturday, September 15, and returned home in a taxi.
He was found injured in his garden at home in Sauchen at 1pm the next day, but was still breathing when the first emergency call was placed.
---
>> Keep up to date with the latest news with The P&J newsletter
---
It is understood that his concerned neighbour was told to expect paramedics within 20 minutes, but it took three calls for the control room to prioritise the matter.
Mr Thomson's 79-year-old uncle, Henry, lives nearby and raced to be with him. He only realised his nephew had died during the wait when the crew finally arrived and covered his body with a sheet.
The increasingly frantic 999 calls placed by Mr Thomson's neighbour as he waited for the ambulance to arrive were reviewed as part of the internal investigation.
But it was found that several "immediately life-threatening" calls had forced ambulances en route to Sauchen to divert elsewhere, causing the delay.
Those most serious of emergencies, graded as red or purple, require paramedics to be on the scene within eight minutes.
The service would not confirm where those calls came from, other than "the Aberdeen area".
An SAS spokeswoman said: "This was a tragic incident and we have met the family to offer our sincere condolences.
"At the meeting, we were able to discuss the case in detail and explain that we were experiencing exceptionally high levels of demand with our crews responding to a number of very urgent, high priority calls.
"Unfortunately, this meant that we weren't able to get to Mr Thomson as quickly as we would have liked."
Mr Thomson's uncle, Henry, previously complained that his nephew had not been given the "best chance" of survival.
But yesterday he said that he no longer bore any grudge over the matter, having been visited by SAS management.
He said: "I am quite satisfied that this was just a massive case of bad luck, and at least now we have answers."
But MSP Mr Macdonald said he still has "real concerns" about ambulance cover in the region.
He added: "SAS seems to be saying that it is not equipped to deal with high demand in this area, and that this patient was left for an hour because there were not enough vehicles or crews to deal with all the calls that came in that day."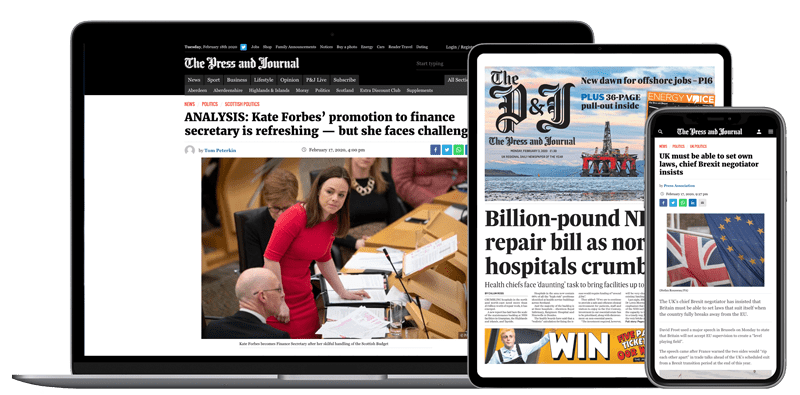 Help support quality local journalism … become a digital subscriber to The Press and Journal
For as little as £5.99 a month you can access all of our content, including Premium articles.
Subscribe