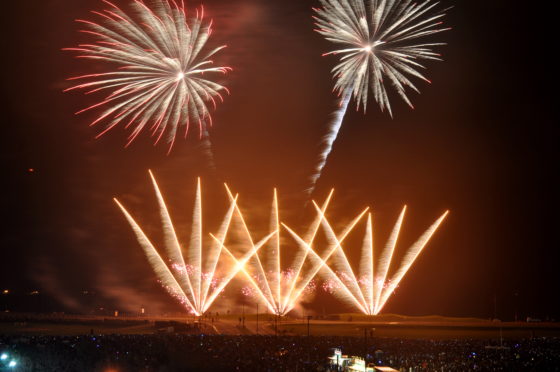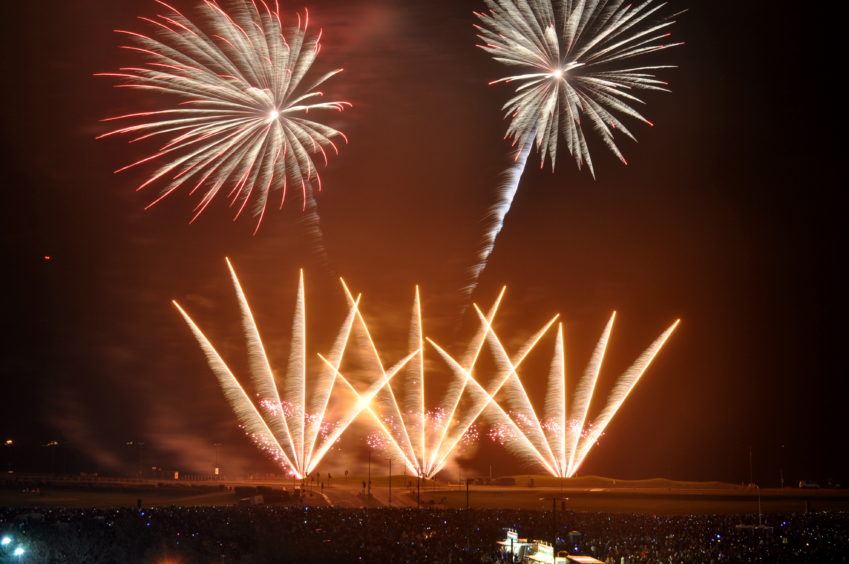 Firefighters were subjected to a series of attacks on a busy Bonfire night for Scotland's emergency services.
Crews across the country responded to 338 bonfires between 5pm and 10pm on Monday, handling over 700 individual calls from members of the public.
In a series of incidents decried as "unacceptable" by authorities, firefighters were repeatedly targeted with violence, though no-one was seriously injured.
In advance of Monday's festivities, the fire service had appealed to the public to choose to attend organised events rather than do-it-yourself fireworks displays or illegal bonfires.
Assistant chief officer Lewis Ramsay said: "Attacks on emergency service responders are completely unacceptable.
"This type of behaviour not only prevents our crews from bringing any emergency to a safe and swift conclusion but it can impact on our emergency service colleagues, including the police when they have to escort us at the scene."
He added: "Bonfire Night is typically the service's busiest night of the year but in addition to numerous bonfires, firefighters continue to respond to the full range of emergencies we face on a daily basis.
"Our frontline crews and operations control personnel are extremely dedicated and I would like to pay tribute to their professionalism, skill and hard work which enabled them to help protect communities across the country."
"We would like to thank our partners and the vast majority of the law-abiding public for their support and we hope that they had a safe and enjoyable bonfire night."
Events took place in communities across the north and north-east on Monday, with no serious incidents reported.
Thousands turned-out for displays at Aberdeen, Inverness, Oban, Peterhead and at Glenfinnan.