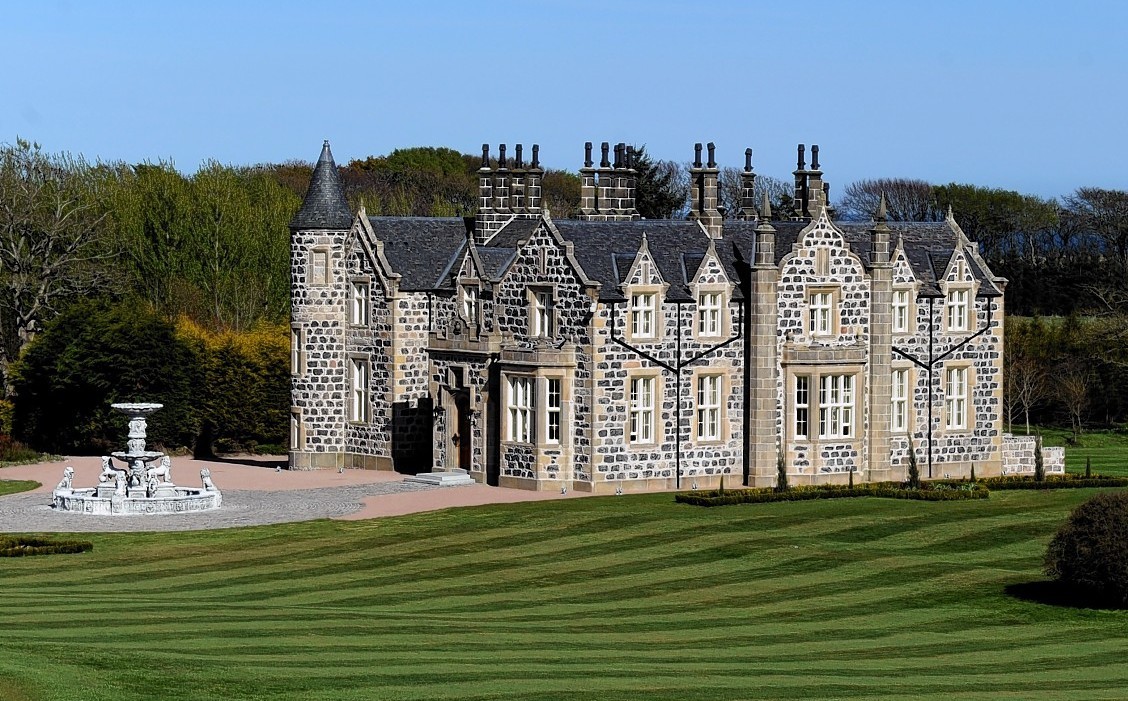 Donald Trump's north-east golf resort could be hit with a £5million bill for new affordable housing if its plans for 500 homes are approved.
The demand has been set out as various public agencies and community groups responded to the proposed development at the Menie Estate in Aberdeenshire.
---
>> Keep up to date with the latest news with The P&J newsletter
---
Earlier this year, Trump International Golf Links lodged plans for a £150million expansion, with housing and hotel cottages being built alongside the green.
The development – known as The Trump Estate – would also include a gym, equestrian centre and space for shops and offices.
The proposals have split opinion, with supportors saying it would be a "lucrative" draw for visitors and a boost to the economy and opponents arguing they do not include affordable or social housing.
Now Aberdeenshire Council's own housing department has revealed it would want £5million from the developer to "address local housing need in the Ellon Academy catchment area" if the scheme is approved.
A total of £500,000 would be paid to the council on the completion of every 50 homes in the 500-house scheme.
Known as "commuted" payments, Aberdeenshire Council's policies state that they can only be used in "rare and exceptional cases" and as a "last resort" to provide affordable housing elsewhere if it cannot be accommodated on the development site.
It is understood that the developer is required to provide 125 affordable homes as part of the scheme.
Other responses to the application, which was lodged in July, show that the council's roads department currently objects because "insufficient information" has been provided.
Local authority environment officials want the developer to relocate of part of the development, or carry out strategic landscaping, in order to "conserve the historic setting" of Menie House.
And education chiefs said contributions would be required for increased primary school provision, and that there "may be an impact on secondary school capacity", depending on the build out rate.
NHS Grampian, meanwhile, has said that the developer would have to pay for a new health facility in Ellon.
Foveran Community Council has said it has no objections to the application, but Belhelvie Community Council has been highly critical on a number of grounds, saying it would contravene the local development plan and agreed conditions for future work at the site.
It added that the design of the individual buildings was a "matter of concern", including the proposed Town Hall, which it described as "Disneyland meets Legoland".
The community council said it was "unanimously opposed" to the application as it stands, although it could back it if a number of conditions were attached, including construction of a flyover on the A90 Balmedie to Tipperty dual carriageway, as well as provision of a new primary school, community facilities and 150 affordable homes.
More than 3,000 other individuals have also commented on the application, most stating their opposition.
Trump International Golf Links Aberdeen has not paid any developer contributions since the original plans were approved a decade ago, because the scale of development has not reached the thresholds originally set.
The firm did not respond to a request for comment last night but has previously confirmed that a planning gain package will be offered as part of this next phase.
Its planning statement said that the scheme "will deliver affordable housing in accordance with the council's requirements".