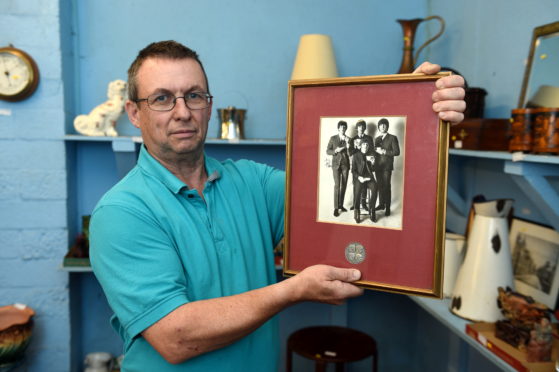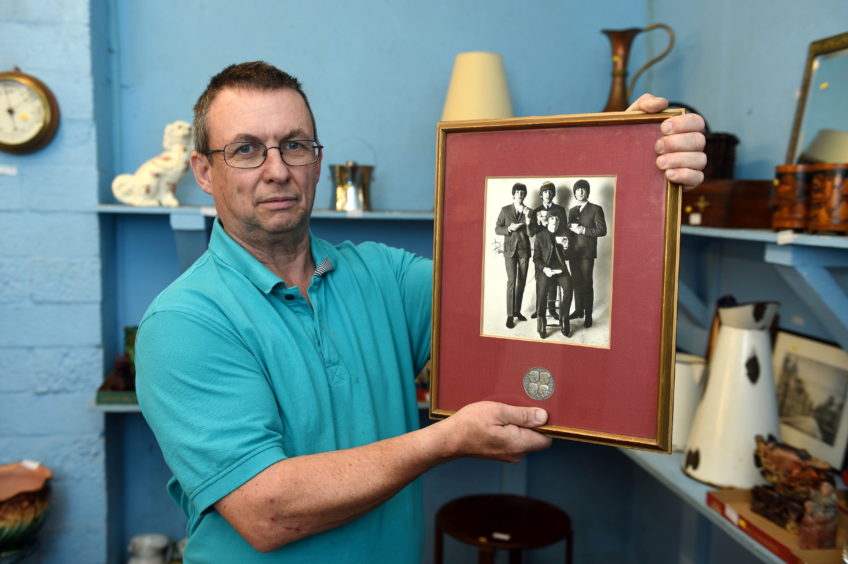 A rare picture autographed by all four members of The Beatles will go under the hammer in the north-east tonight.
The black and white framed photograph also comes with a collectable silver coin adorned with The Fab Four's faces.
It is expected to fetch hundreds of pounds when it is sold off at Bervie Auctions in Inverbervie.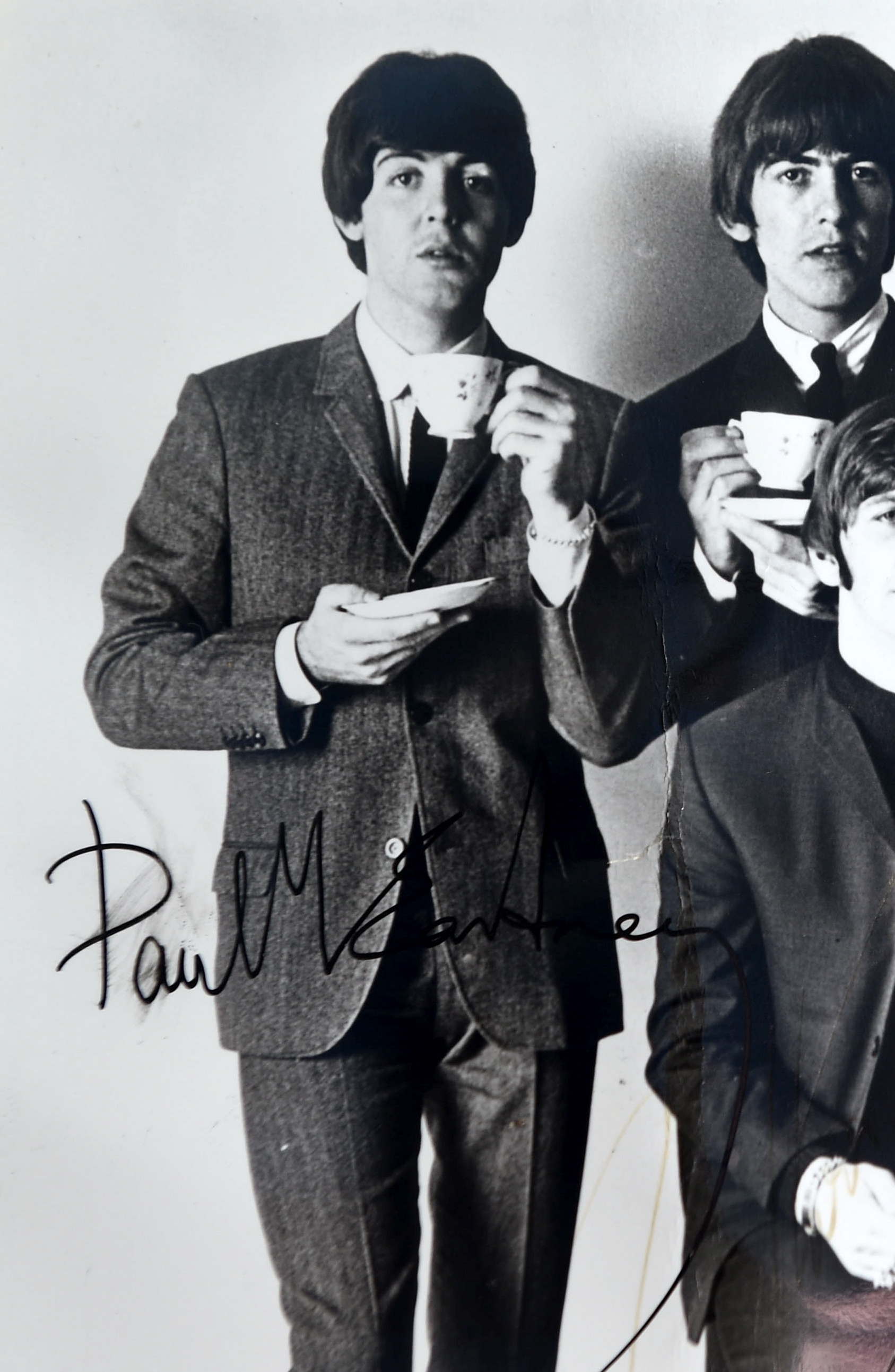 While the picture contains signatures from all four Beatles, only Paul McCartney's is still completely visible from a distance.
The autographs of the remaining three – George Harrison, Ringo Starr and John Lennon – have faded slightly due to the age of the piece but the imprints their pens left on the paper can still be seen.
The collectable coin is also thought to be quite the rarity.
It was only made available for sale once through a flyer inserted in copies of The Beatles Monthly magazine.
Auctioneer Dave Smith is hoping many will be twisting and shouting their bids during this evening's sale.
"I put up a picture on social media and there has been a lot of people looking at it," he said.
"I don't know how many people will show up at the auction – we might just get the usual crowd – but I'm expecting people will probably be emailing me with some bids as well."
The exact origins of the piece are not known, but the anonymous woman selling it acquired it in the early 1970s when she rescued it from her manager's office wall where they had let it be "for many years".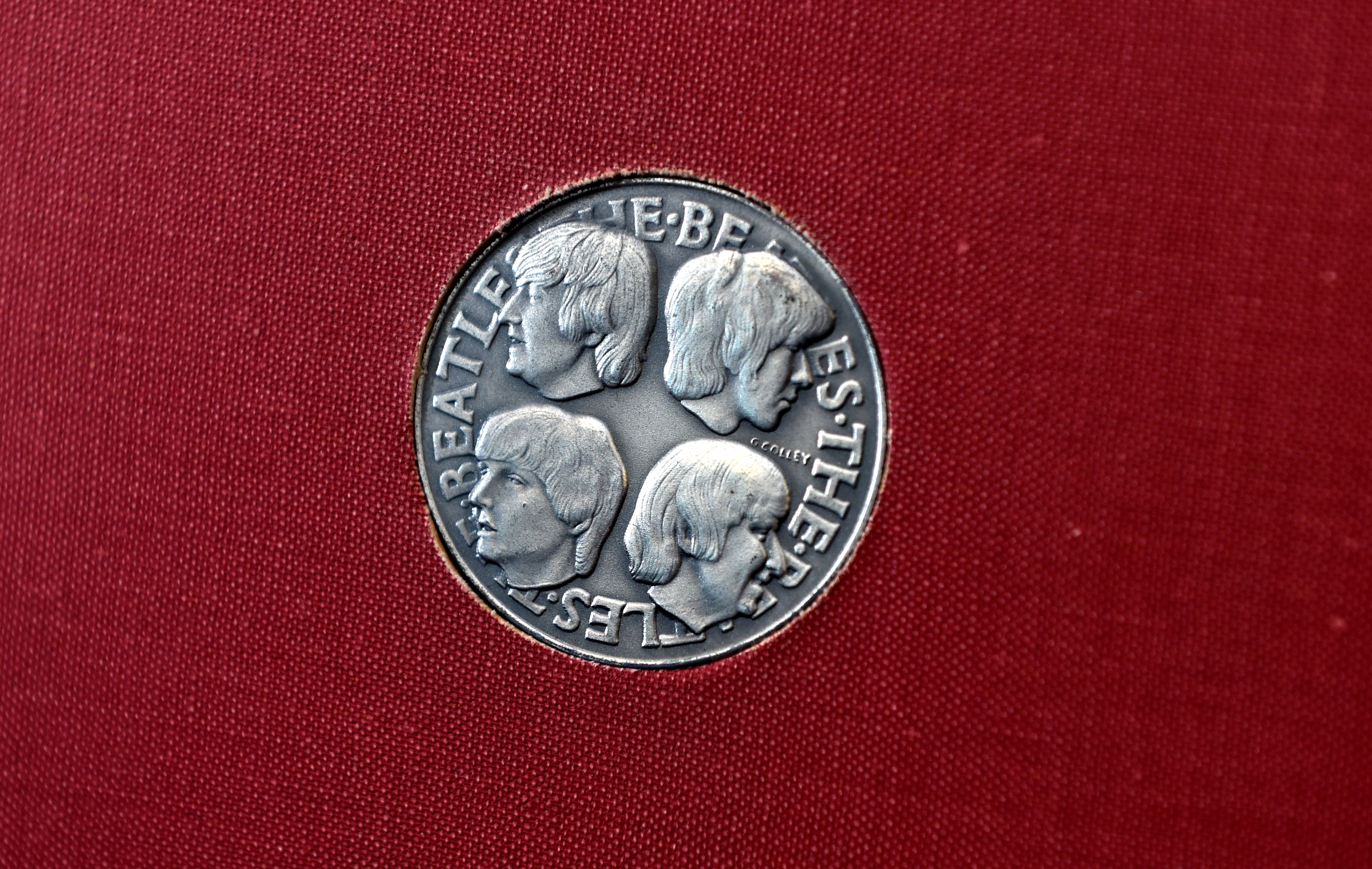 And while a question mark hangs over exactly when the photograph was signed, Mr Smith has vouched for its provenance.
He said: "I have absolutely no doubt that it's real.
"Some people said there were no felt pens at the time it would have been signed but I checked and there were.
"If you see it up close you can tell it's definitely genuine."
Viewings can be made at the auction house today from 10am-12pm and 2-4pm.
The sale will begin at 6.30pm.