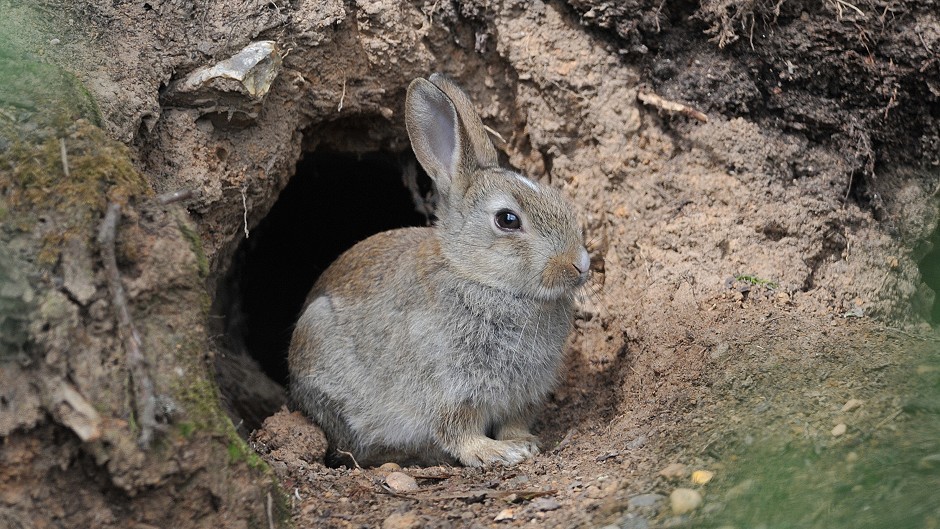 A colony of rabbits causing havoc at a north-east graveyard is to be killed.
Aberdeenshire Council says it is enacting the "last resort" measure at Bass Cemetery in Inverurie following complaints from people with relatives buried there.
The animals have routinely been eating the flowers and plants left by grieving friends and family members for their loved ones.
They have also been burrowing underneath headstones, prompting fears that they could topple over onto mourners.
Next week, aluminium phosphide tablets will be placed in rabbit holes around the graveyard, releasing a "fast-acting" poisoning gas inside the burrow system.
The holes will then be sealed off.
---
---
While the gas usually disperses within 24 hours, Bass Cemetery will be closed for 48 hours as a precaution from Tuesday.
The local authority's landscape services officer, Shirley Bruce, said: "Clearly this is a last resort but the problem is getting out of control and we receive a lot of complaints.
"We are asked on a regular basis to take action due to the damage caused to floral tributes.
"It is very upsetting for the recently bereaved to visit a family member soon after leaving flowers at their grave to see them destroyed.
"Whilst this action won't be popular with everyone, it's vital that we do it for safety reasons – some of the headstones could become unstable and could cause significant injury or worse should they fall.
"We've chosen to take this particular approach because it is known to be highly effective and we want to have a significant impact on the rabbit population as humanely as possible."