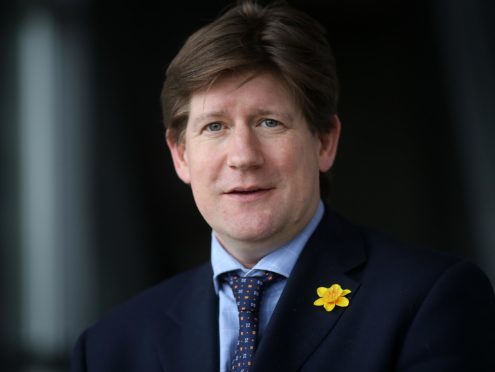 Concerns have been raised about the declining number of patients being treated for eating disorders in north-east hospitals, despite a national spike of cases.
Figures released by the Tories reveal that the number of patients treated across Grampian's two units, at Royal Cornhill's Eden Unit and Dr Gray's, has fallen from 70 in 2013 to 48 last year.
However across the country, the most recently-available Scottish Government figures available show a 66% rise in recorded cases nationally.
NHS Grampian has argued that treating patients in the community has been proven as more effective.
But the statistics also show there has been no increase in community-based treatment orders during the same period.
Aberdeenshire West MSP Alexander Burnett – who has previously called for increased resources to help treat eating disorders – has claimed there is a gap in care in the region.
Mr Burnett said: "We have seen a huge national increase in the number of acute cases, those people requiring hospital treatment.
---
---
"But there has been this decline in the number of patients seen at Royal Cornhill and the Pluscarden Clinic at Dr Gray's.
"I know these vulnerable people exist in my constituency and elsewhere in the north-east – where are they being admitted?"
The MSP has also made fresh calls for the disorders to be classed as life-threatening illnesses, which would mean patients were fast-tracked through the system.
"They continue to rely on the same 18-week treatment timetable as non-life-threatening illnesses," he said.
"That's a disgrace for people in the north-east."
A spokeswoman for NHS Grampian said: "Eating disorders are complex conditions that require specialist support and, while the vast majority of people with an eating disorder are supported in the community, it is sometimes necessary to see people on an in-patient basis.
"Evidence suggests that outpatient treatment working closely with families in the community has the best longer term outcomes.  More young people are being offered outpatient treatment and the number of inpatient admissions, particularly for children and young people with eating disorders, is reducing nationally."
A Scottish Government spokesman said: "In Scotland, the majority of people living with eating disorders are treated in the community, with specialist support provided by primary or community mental health teams and specialist hospital care where required.
"The north-east is well served by specialist eating disorder services, including one of Scotland's two regional specialist in-patient eating disorder units at the Eden Unit Royal Cornhill as well as the close by regional adolescent unit at Dudhope House in Tayside which treats eating disorders in adolescents."