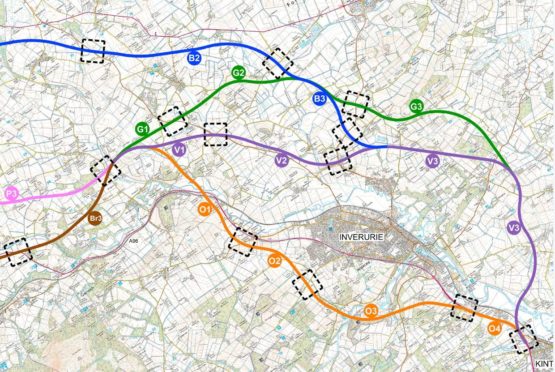 Councillors have called for transport chiefs to explain their reasons for not dualling the A96 Aberdeen to Inverness road along the existing road.
There has been a major push for Transport Scotland to dual the existing route, an option that was taken off the table before public consultation.
Aberdeenshire Council's infrastructure services committee were asked to approve the authority's formal response as a consultee.
A report, which was published in advance of the authority's infrastructure services committee, recommended councillors push for a route to the north-east of Inverurie.
The report, written by infrastructure chief Stephen Archer, claims the three options that fall under this category would protect the landscape around Bennachie.
Mr Archer also states that these routes could help boost the economy of communities and businesses surrounding the new road.
However, the infrastructure chief has also urged Transport Scotland to explain its reasons for discounting dualling the existing road as well as option Q, which would have run from Dyce to Colpy via Newmachar along part of the existing A947 Aberdeen to Banff road.
The proposals for dualling the road have sparked a groundswell of opposition from the public, with a number of campaign groups launched and subsequently uniting under the A96 Action banner.
Many feel that the route does not need to be dualled throughout and that other options should be considered.
Alistair Nieuwenhuyse, a chartered engineer, spoke at the meeting as a representative of the campaigners.
He told councillors that there could be a vast amount of public money saved if the Port Elphinstone and Morrisons roundabouts were replaced with grade-separated junctions, as well as widening the road at points to allow more traffic to get through.
Along with other campaigners, Mr Nieuwenhuyse has also pushed for a bypass between the road at the Inveramsay Bridge to the B9011 Rothienorman link road roundabout, known locally as the Pringle roundabout because a design flaw meant it initially dipped in the middle.
A Transport Scotland spokesman said: "With over 2,000 people recently attending our exhibitions, we are progressing our plans to identify a preferred option next year. "All of the feedback and comments that we receive, including that from the local authority, local residents, landowners and other key stakeholders, will help to inform the design and assessment process being undertaken to develop the scheme proposals."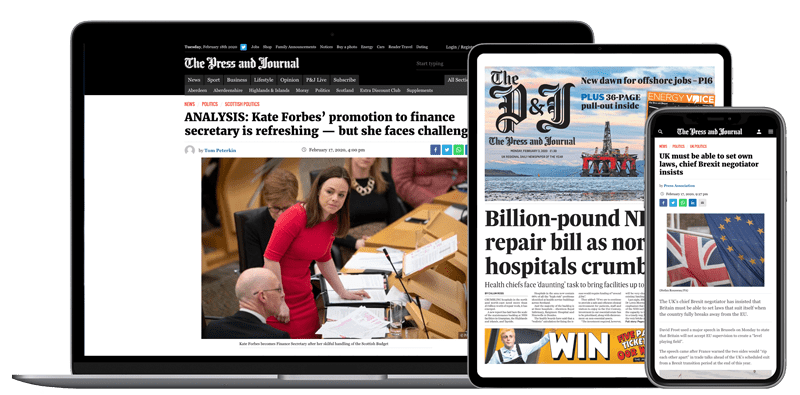 Help support quality local journalism … become a digital subscriber to The Press and Journal
For as little as £5.99 a month you can access all of our content, including Premium articles.
Subscribe