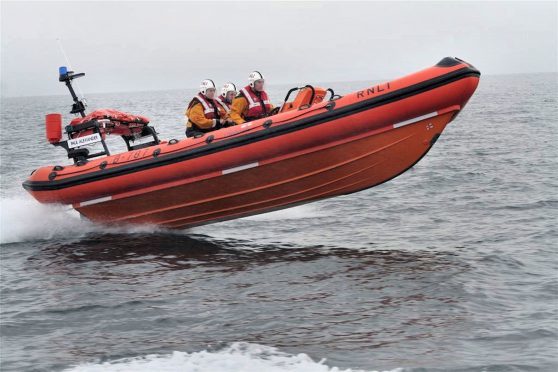 Two lifeboats were sent out in Banff and Macduff yesterday afternoon after the coastguard service fell victim to a "malicious" hoax call.
Numerous ground crew were also deployed after the cry for assistance was made just before 4pm.
After two hours and 10 minutes of searching, the coastguard realised there was nobody in distress.
A spokeswoman said: "We are treating this as malicious."
In August, police hit out at the "malicious" actions of a hoax caller who sparked a four hour search putting lives at risk in the North Sea.
Coastguard rescue teams from Macduff, Buckie, Banff and Portsoy were joined by three RNLI lifeboat crews to search an area along the coastline between Gardenstown and Whitehills.
The coastguard search and rescue helicopter based at Inverness was also scrambled to the scene following the false alarm.
This summer, it also emerged that Aberdeen Coastguard Centre has received more hoax calls than every other Scottish centre combined over the past four years.
figures released by the Marine Coastguard Agency shows there have been 50 False Alert, Malicious Intent (FAMI) calls made to the Granite City-based operation centre since 2014.
The spokeswoman was unable to say whether there was any connection between the incident yesterday and those reported earlier this year.