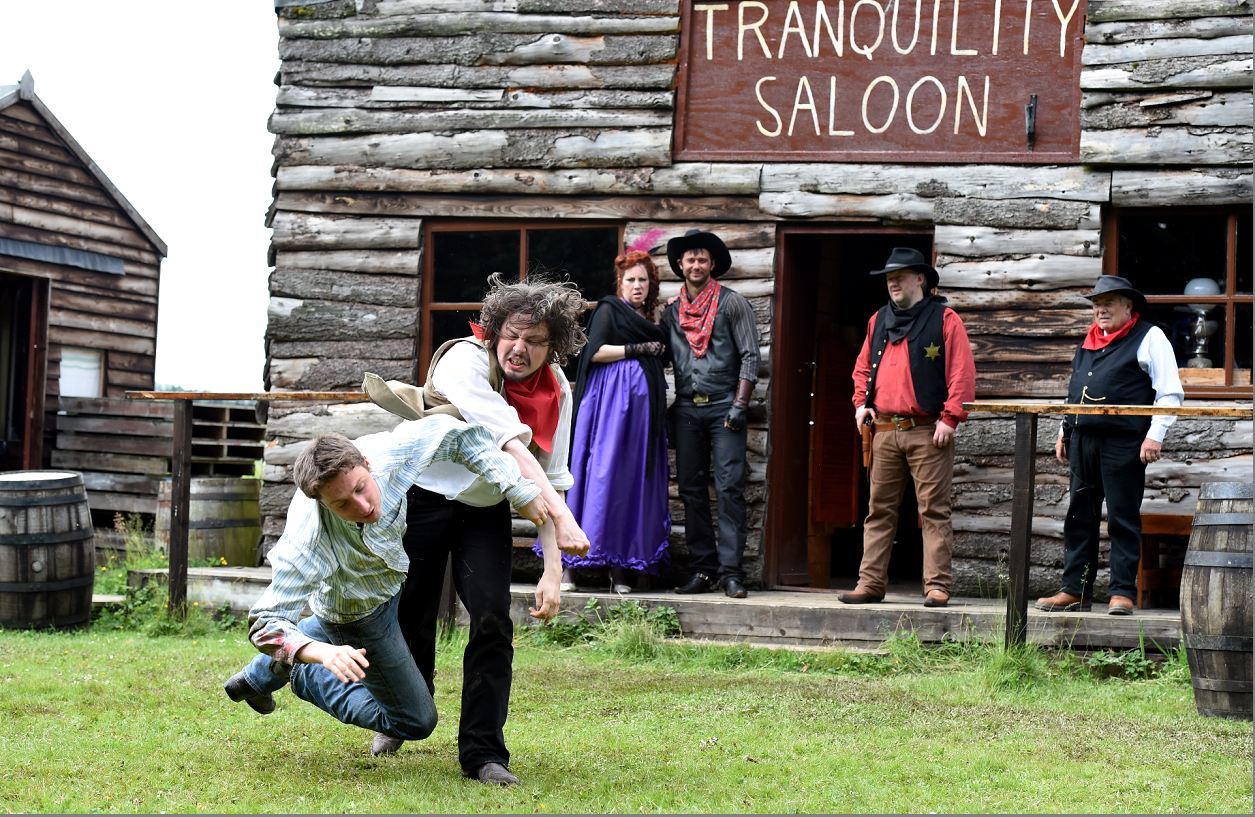 Filming at the north-east's own wild west town has been completed for a new BBC series.
A team from BBC The Social descended on Tranquility, near Huntly, to film a new series of comedy sketches based on the multi-million selling Western-themed computer game Red Dead Redemption Two.
And despite the weather, the crews managed to capture the spoof scenes they were after in the old-time Western Town.
Director Charlie Parker said: "Since all the sketches are based on the game Red Dead Redemption II, we try to figure out relatable jokes we can make about certain features of the game.
"In this case, how an entire town of people can extradite you on the basis that you cover your face with a mask, for example."