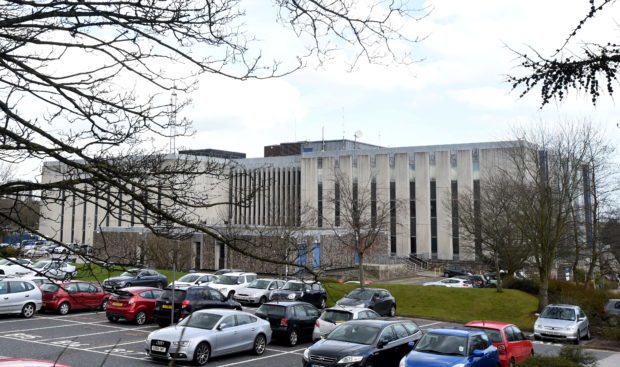 Education chiefs have been accused of downplaying the effects of a playground assault which left a young girl "sexually traumatised".
The 10-year-old, who the Press and Journal is calling Riley Smith to protect her identity, was attacked in the grounds of a Mearns primary school last October.
Another pupil had pulled the girl's skirt up and touched her inappropriately from behind, while other children looked on and laughed.
It was reported to teachers and the police, but officers ruled that what happened could not be classed as a sexual assault because there was no evidence of any sexual intent.
Because of this the school followed its standard procedures when dealing with the scenario, but Riley's parents feel Aberdeenshire Council should have paid more attention to the impact it had on their daughter.
---
>> Keep up to date with the latest news with The P&J newsletter
---
Mum Jane Smith said: "She went to school a normal, healthy and happy 10-year-old and she came home unable to eat, sleep, undress or leave the house."
Following what happened, Riley asked to move to a different class as she no longer felt safe being in the same room with the child.
But her head teacher refused, following the council's policy by saying there would be "no educational benefit".
Mrs Smith was advised by the NSPCC to involve the parent council, but its request was also denied and the organisation was subsequently disbanded.
And even after writing a heartfelt letter pleading for a resolution so she could get back to "the safe environment I love", Riley did not return to school for two months after the incident.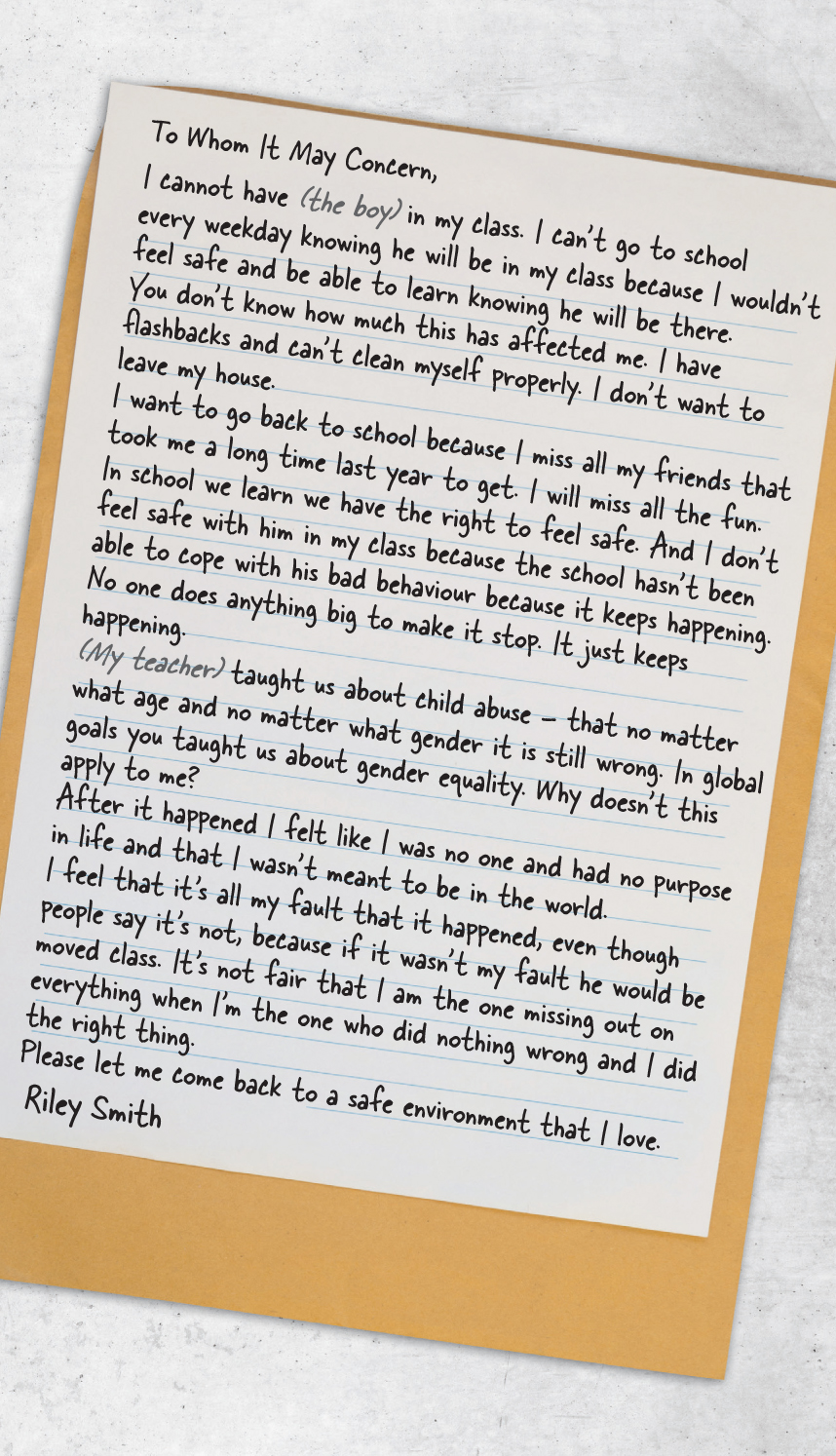 Her mother said: "If Riley was an adult they would have helped.
"They failed her on her right to feel safe and when it came to them listening to her, they just didn't.
"The school didn't assess her needs at all before making the decision or include her in the decision in any way.
"We had to do that by employing a trauma therapist to provide the evidence to the council before they let her move class."
Several months later, Mr and Mrs Smith complained to Aberdeenshire Council over its handling of the situation. And unsatisfied with the response, they escalated their concerns to the Scottish Public Services Ombudsman (SPSO).
Following an investigation the watchdog ruled that the local authority's handling of the situation on the day was "on the whole, appropriate" but noted that "significant failings" emerged thereafter.
Its report said: "There was a failure to consider the emotional and social aspects behind the request (to move class)."
In its 15-page judgement, the SPSO also said: "Irrespective of the intention behind what happened, or whether it was classified as 'sexual', the impact on Riley should have been given more consideration."
The ombudsman also noted that Riley was given "no active role" in any of the decision-making, and that her letter asking to change classes did not even get a response.
It ordered Aberdeenshire Council to apologise to the Smith family and respond to Riley's letter.
It also ruled that the local authority must ensure children are "fully involved" in any decisions affecting them, and that it is clearer on who will take the lead when it comes to complaints.
Mrs Smith said that, regardless of the intent behind the assault, it was sexually harmful for her daughter and should have been recognised as such.
And she hopes that by drawing attention to the matter, people generally will take more notice of how they can combat damaging behaviour in all situations, not just schools.
"It is important we raise awareness about the increasing incidents of child-on-child sexually harmful behaviour and how victims, particularly girls, are not being safeguarded due to inadequacies in training and implementing policies and procedures correctly that are supposed to protect them," she said.
An Aberdeenshire Council spokeswoman said: "We are pleased the Scottish Public Service Ombudsmen concluded we had acted appropriately immediately after the incident.
"We take on board the recommendations about communicating with parents and children effectively and timescales when corresponding with complainants, and have been in touch with the family to offer our apologies."
What did the report say
Part of the ombudsman's report covered an e-mail exchange between a social work manager and the council's head of education.
Referring to the conclusion of the joint investigation, one suggested Riley had been "using words one would not expect from a 10-year-old."
They also implied she used "terminology that may have been suggested to her by adults" – which the ombudsman interpreted as an allegation that Riley had been "coached" by her parents in what to say.
However the SPSO also had access to an educational psychologist's description of the girl, which said she is "very articulate" and a "confident young lady, unlikely to follow the crowd".
The ombudsman's adviser said the views "could be seen as contradictory," but admitted that without all of the information she could not reach a categorical conclusion for this.
Meanwhile Mrs Smith has thanked those who listened to her and her daughter's concerns without question.
After the initial plea for Riley to move class was dismissed, she took her fight to the school's parent council.
It requested a meeting with the head teacher over the policy not to allow children to move class without a clear "educational benefit".
While the group was later dissolved, Mrs Smith praised its members for "stepping up".
"I am so grateful to the parents who came forward when there was a child welfare concern," she said.
"They did what the school failed to do – and recognised that they had a voice."