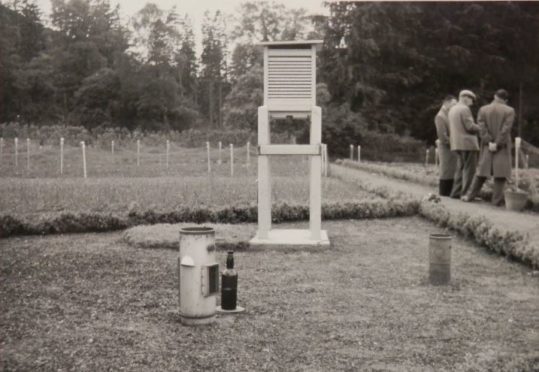 A Deeside weather station, which has recorded a century's worth of rain, snow and sunshine, has been globally recognised.
The Balmoral station was first established in 1906 and was later relocated to what is now the village golf course.
Now the facility has been officially made a Centennial Station by the World Meteorological Organisation (WMO) along with five other locations across the UK.
The distinction recognises the fact the station has recorded more than 100 years of weather.
Adam Barber, the Met Office's climate, pollen and rainfall network manager, said: "The Met Office has a long history of collecting weather data, including working with volunteers.
"Through the lenses of our network of weather observing sites, we are able to build a great understanding of the UK's changing climate and record some notable weather events. All of these sites are building valuable memories of weather.
"Without the volunteers who over time have cared for these sites, hosted them on their land, and submitted observations every day, the irreplaceable UK climate record would be nowhere near as comprehensive."
The Balmoral station was initially located in open parkland but was moved in 1958 to an area of kitchen garden.
In 1967, this became the edge of the golf course with the enclosure site housed to the east of the head gardener's house.
The gardener was historically charged with being the observer at the station, assisted by his colleagues.
Often this role became associated with one particular family – Alex Stuart helped collect observations and then took over the job himself in 1936.
However he was killed in World War II and his brother took over, continuing his observations until his retirement in 1974.
The records from the site provide a rich historical record of the region, with notable events like Storm Frank recorded via the heavy rainfall during the end of December 2015 and beginning of 2016.
Balmoral is typically cool all year round, with an average annual temperature of 6.8 °C over the period 1981-2010.
The hottest calendar month was July 2006 with a mean temperature of 16.2 °C.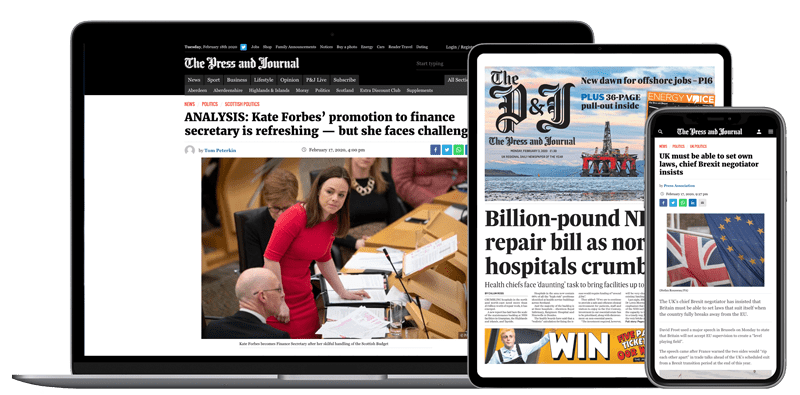 Help support quality local journalism … become a digital subscriber to The Press and Journal
For as little as £5.99 a month you can access all of our content, including Premium articles.
Subscribe