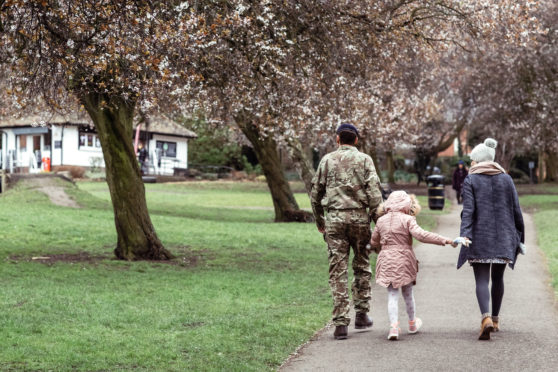 New research has revealed the true scale of the emotional difficulties faced by armed force workers at Christmas time.
The survey, of veterans and current military personnel, was carried out by the SSAFA, formerly called the Soldiers, Sailors, Airmen and Families Association.
The organisation offers financial and other forms of support to the military community.
The Press and Journal's Force for Good campaign aims to highlight the work of such organisations, while raising awareness of struggles faced by services personnel.
The research shows that 72% of current personnel and ex-forces find the festive period a difficult time of year, with almost 50% of respondents finding it tough to switch off.
The charity's research suggests that it can be much harder than expected to re-adjust to civilian life, with 47% of respondents admitting Christmas time can bring suppressed emotions to the surface.
Meanwhile, one in five across the country say they will have no-one to celebrate with this year.
And 33% of those surveyed in Scotland said the Christmas period would be "simpler" and more "enjoyable" if they could spend it at work.
Almost half of respondents said they found the pressure to be happy during the festive season too difficult, while 42% struggle with the pressure of wanting to make Christmas with loved ones "perfect".
Many of the difficulties highlighted in the study are not unique to the armed forces, however due to the emotional impact of their time in conflict these issues can potentially be heightened.
Julie McCarthy, director of volunteer operations at the charity, said: "Christmas is a unique time of year packed with visions of a 'picture-perfect' Christmas. But this can result in a great deal of pressure for families, especially those in the military.
"This year, we ask the nation to spare a thought for those that might find the season challenging. Extend some festive cheer to fellow neighbours, reconnect with old friends, or consider donating the gift of time or money to SSAFA this Christmas.
"At SSAFA, we work to ensure that those who turn to us for help get the support they need. ​​SSAFA's network provides lifelong practical, emotional and financial support for serving personnel, veterans and military families in their hour of need."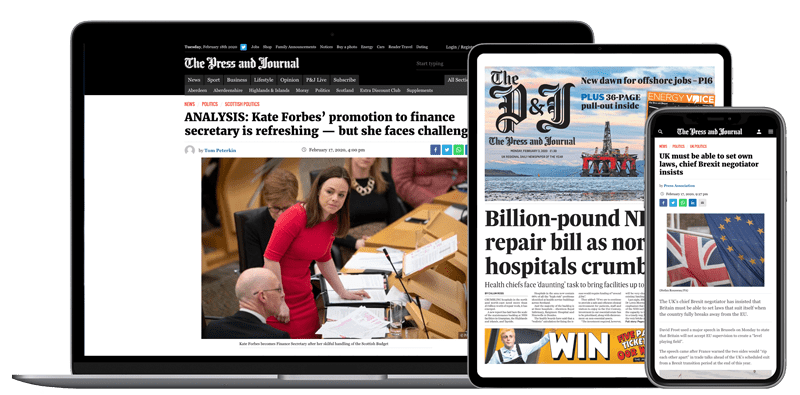 Help support quality local journalism … become a digital subscriber to The Press and Journal
For as little as £5.99 a month you can access all of our content, including Premium articles.
Subscribe