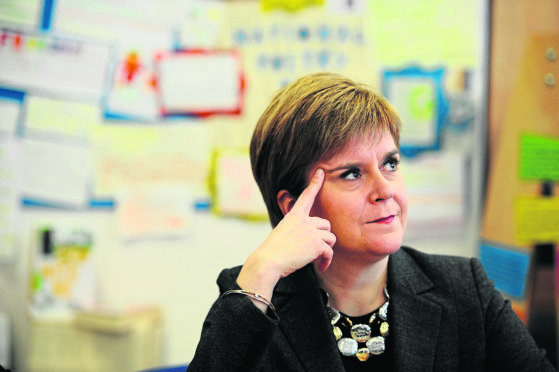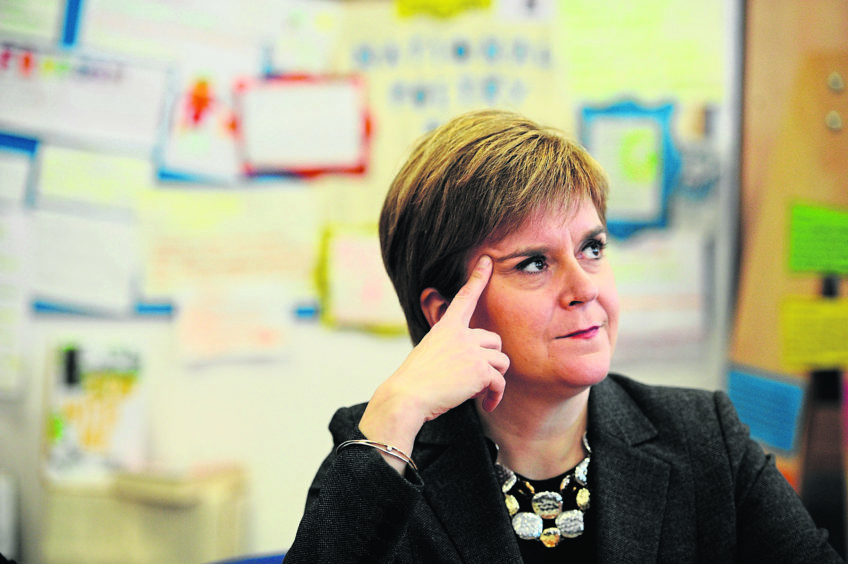 The First Minister yesterday faced calls to apologise to north-east children after figures showed four out of five pupils failed to meet the required standards when they leave school.
According to official data, just 17% of third year secondary pupils in Aberdeenshire are meeting the literacy curriculum for excellence standard.
It highlights teenagers who met the required level in reading, writing as well as listening and talking.
The Scottish Government figures show only 20% of S3 youngsters reached the required levels for  listening, 27% for reading and 31% for writing.
Aberdeenshire's literacy attainment gap between rich and poor  third year pupils is the biggest in Scotland at 77%.
This compares to 75% in Aberdeen and 34% in the Highlands.
North-east Conservative MSP Liam Kerr raised the issue at First Minister's Questions yesterday and demanded Nicola Sturgeon apologise to those struggling to reach the standards.
He accused Ms Sturgeon of "not giving our kids a chance".
Mr Kerr said: "A fortnight ago, I warned the education secretary that schools in the north-east are at breaking point.
"Now, new Scottish Government statistics have found that in the most deprived areas of Aberdeenshire, four out of every five S3 pupils are not reaching required levels of Literacy.
"They're 14-years-old and they can't read or write to the expected level.
"The first minister is not giving our kids a chance. After more than a decade of SNP government, will she apologise for failing so many Scottish children?"
Responding to Mr Kerr's question, Ms Sturgeon said the figures actually showed "improvement" and a "narrowing" of the attainment gap.
She said the government was also committed to supporting the education sector.
Ms Sturgeon said: "There was a huge amount of misrepresentation in how that question was asked.
"The figures from last week show improvement in many areas of literacy and numeracy, and one source of evidence shows the beginning of narrowing of the attainment gap.
"That is because of the efforts and progress that has been made in initiatives that I spoke about in response to Richard Leonard's questions.
"We will continue to do the job in order to make progress and to support all those who work in our education system."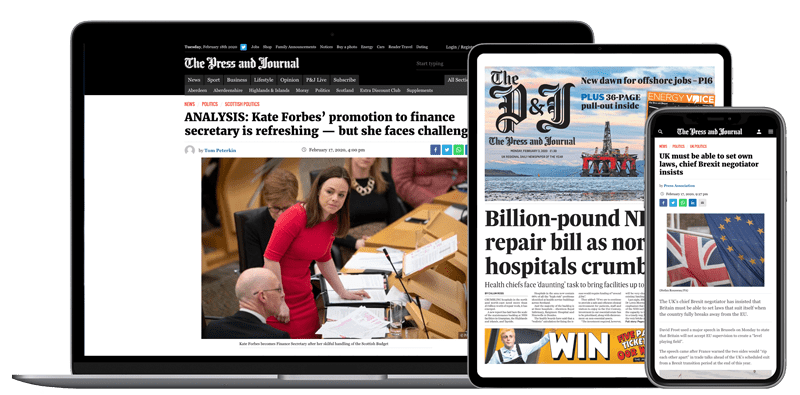 Help support quality local journalism … become a digital subscriber to The Press and Journal
For as little as £5.99 a month you can access all of our content, including Premium articles.
Subscribe