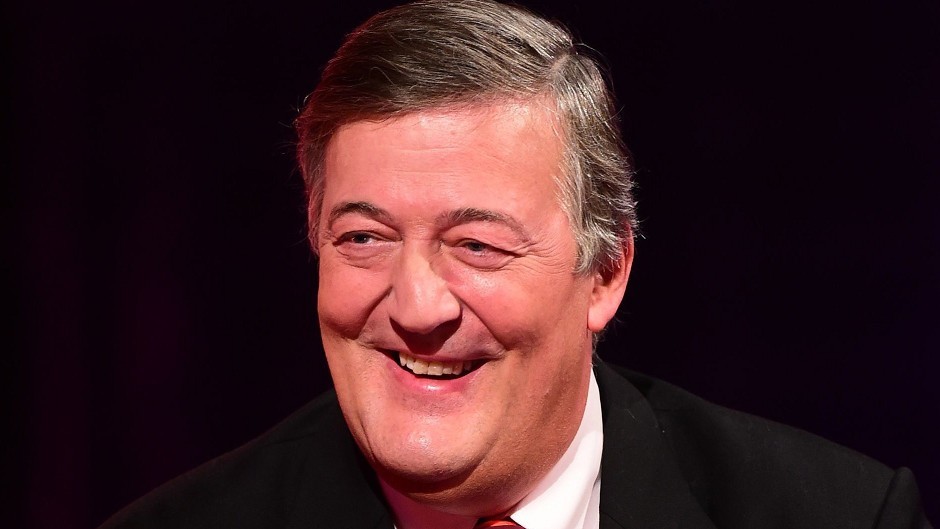 Stephen Fry has offered his support to Aberdeenshire pupils in their bid to win a charity-run competition.
The famous actor, writer and comedian has written to pupils from Portlethen Academy, after they reached the finals of the Youth and Philanthropy Initiative (YPI).
The students hope to win a grand total of £3,000 in the competition, and have promised to give potential prize money to the Living Well Project.
Set up in 2010, the charity offers a Befriending Service and dementia friendly cafes for vulnerable people across Aberdeen.
Living Well Cafes currently operate on alternate Tuesdays at Newhills and Oldmachar Churches, and on alternate Thursdays at Ferryhill Parish Church and High Church Hilton from 1pm-3pm.
There are various volunteers who help run the cafes and cafe users have the opportunity to speak to professionals when they attend the cafes.
After volunteers from the charity returned from their Christmas Party on December 20, they found a surprise message waiting for them.
Mr Fry has written: "I am proud and honoured to support the splendid people from Portlethen Academy in their bid to win the Youth & Philanthropy initiative.
"It is clear that their work and determination has been inspired by their all too real brushes with the cruelty of dementia.
"The Living Well Project could do no better than championing their support and I salute them from afar".
A spokeswoman from the Living Well project said: "We are delighted that the boys are through to the grand final in January.
"We have contacted some celebrities who have connections with dementia and asked for their support and returned to the office from our last Living Well Cafe Christmas Party to find a message of support to the boys from Stephen Fry .
"We'll be there to support them in their bid to win the award on Wednesday January 9."