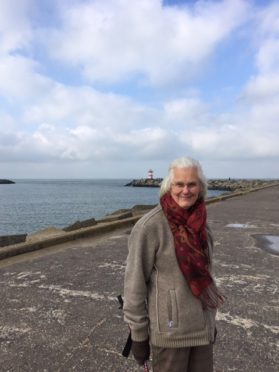 A north-east woman who has spent decades volunteering with families in need has been given a prestigious honour.
Angela Gowdy will receive a British Empire Medal (BEM) for services to Home Start Garioch, the RSPB and to charity across Aberdeenshire.
The Sauchen woman, who worked as a paediatric nurse before retiring, is still a dedicated volunteer with Home Start, which helps young families struggling to cope with the demands of every day life.
The 87-year-old said: "It was quite a shock and I'm still overwhelmed.
"I have been volunteering with Home Start since 1996 and worked with many families and lots of children and I just love doing it.
"I have collected for RSPB over the years and all the money goes towards local conservation which is very important these days.
"I was planning on telling my family when they arrive on Sunday for my birthday but now the cat's out the bag I'll have to tell them sooner."