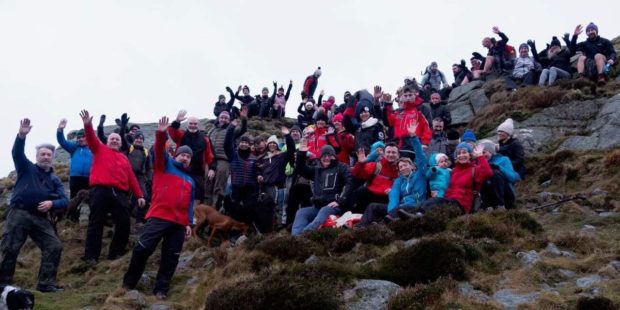 Scores of people hiked up an iconic north-east mountain at the weekend to help raise £6,000 for two terminally ill people who are "battling for their lives".
Two Aberdeenshire businessmen decided to join forces and help ease the financial struggles families and their loved ones could be facing fighting a terminal disease.
---
>> Keep up to date with the latest news with The P&J newsletter
---
Cystic Fibrosis sufferer Jason Gray, 27, and cancer patient Cameron Jay, 28, will now each receive £3,000.
The owner of fire safety equipment firm Rig Deluge, Ian Garden, and Fennel restaurateur William Bird both organised the event.
About 80 people turned up to climb Bennachie in aid of the two families on Saturday morning.
Mr Garden had been impressed by Amanda Gray's dedication to her brother's plight after hearing that she had given up her job to spend more time with him.
He said: "I was working abroad when my dad had died and I have always regretted not coming home to spend more time with him.
"It's admirable that Amanda has realised where her priorities should lie and it's in helping her brother fight in this battle for his life."
Miss Gray picked up the money on behalf of her brother and later said the whole family were "deeply touched".
Her brother Jason was diagnosed with Cystic Fibrosis when he was 3-years-old and received a lung transplant in 2013.
Miss Gray said: "Earlier this year we were told the devastating news that the lung transplant was declining and at a fast pace."
Explaining that the year has been "very stressful" for the family, Miss Gray said her family were "absolutely touched and amazed" that people wanted to raise money.
She added: "Since returning home Jason has got stronger and although limited to what he can do and being on oxygen 24/7 he still doesn't complain and just gets on with it.
"We as a family really couldn't be any more proud – he is a trooper. We laugh every day and cherish all the memories."
Cameron Jay, who lives in Torry, was diagnosed with liver cancer hepatocellular carcinoma when she was 10 and at the time was given a month to live.
Now, 18 years later, the mother-of-two has found out the disease has returned after six tumours were found in different parts of her liver and she is hoping to travel to New Mexico for treatment.
The local singer, whose real name is Jenna but has the stage name Cameron said she was "overwhelmed" by the support, adding: "As much as I try to stay positive sometimes, I do get down – but it's people like Ian and Bill who remind me there is so many good people in the world willing to do something to help someone else."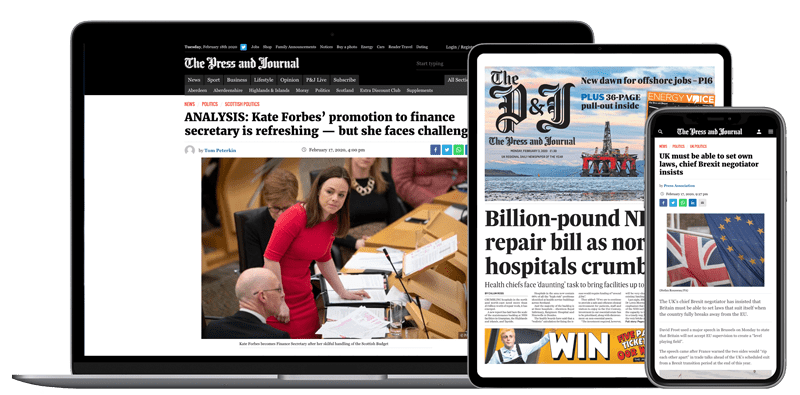 Help support quality local journalism … become a digital subscriber to The Press and Journal
For as little as £5.99 a month you can access all of our content, including Premium articles.
Subscribe