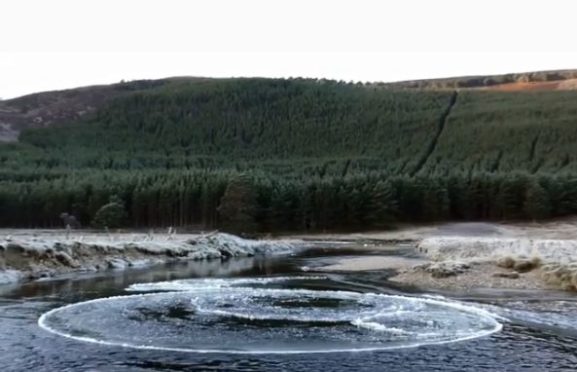 This near-perfect giant circle of floating ice looks like the creation of a master craftsman.
But it is actually one of nature's spectacular phenomenons, formed on the Clunie Water at Braemar in Aberdeenshire.
The disc, which was spinning, is about 15ft wide and is thought to have been one of the first spotted in Scotland.
Known as an ice circle, it is more common in colder climates such as the Arctic, Canada or Scandinavia.
But sub-zero temperatures in the area this week – overnight lows of -10 were recorded at Braemar – are thought to have assisted in the creation of this unique spectacle.
Photographer Michael Traill captured the phenomenon at a bend in the Clunie Water just before it meets the River Dee in the Royal Deeside village yesterday.
He said: "It's an almost perfect circle.
"The ice is quite thin but the circle itself must be about 15ft in diameter. It's absolutely huge."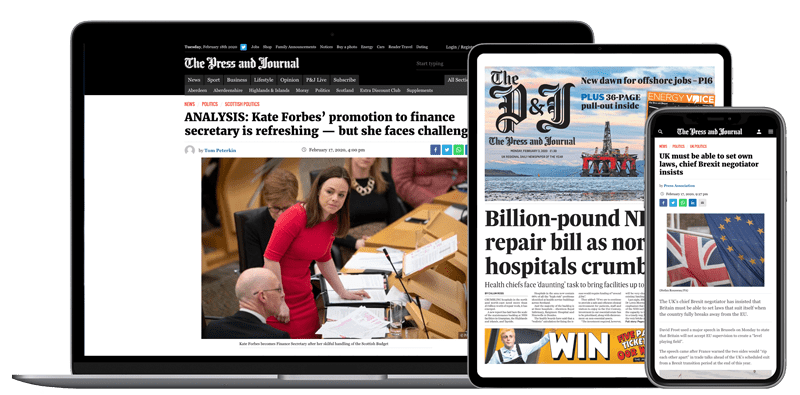 Help support quality local journalism … become a digital subscriber to The Press and Journal
For as little as £5.99 a month you can access all of our content, including Premium articles.
Subscribe